A new magazine for young and curious readers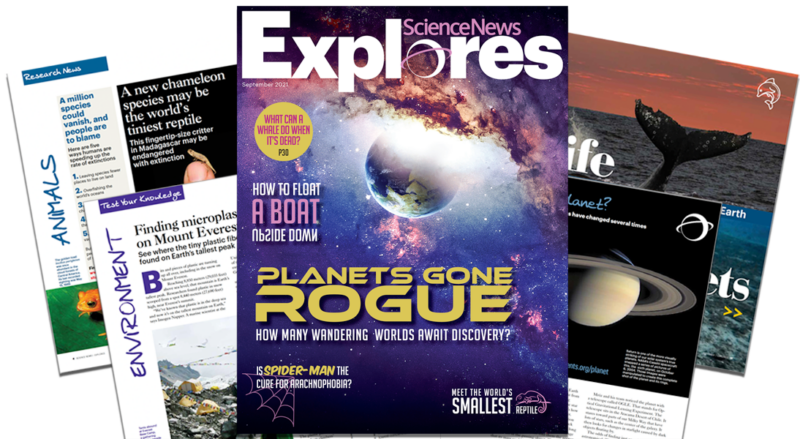 Welcome to Science News Explores, a new magazine written for curious kids — ages 9 and up — and their families. This magazine continues the 100-year tradition of Science News, exploring discoveries across science, technology, health and medicine, and sharing how research helps us all understand our world and our lives. Each issue of this magazine includes content from the flagship Science News and the digital magazine Science News Explores (formerly Science News for Students), immersing readers in the wonders of science.
Stories in Science News Explores are reported by experienced science journalists, many with PhDs in the fields on which they write. We make sure that the science is accessible to all, but we don't dumb it down. We're pros at describing things in a way that any kid can understand, while still engaging adult readers. Enjoy fascinating facts, astonishing photos, exciting stories and fun experiments. We'll dive deep into complex topics so they're understandable to all, and profile scientists and engineers who will inspire young readers to explore careers in STEM. We're working up quizzes and puzzles, and we'll answer the questions that our young readers ask.
It's a wonderful world — and universe — out there. Come explore with us!