Subscribe to Science News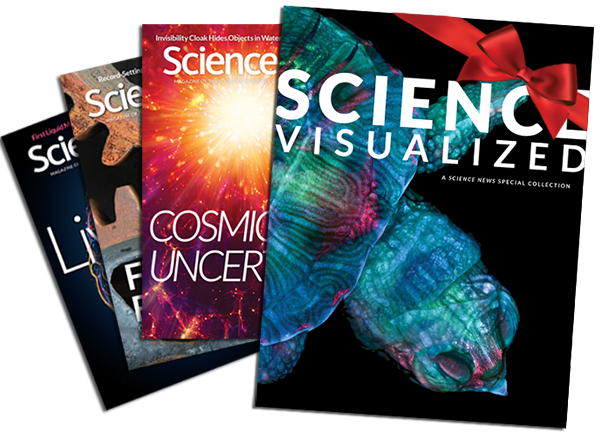 Get a full year of the latest research & discoveries — written by experts in accessible language.
Support science journalism. And for a limited time you'll receive a free copy of our latest Science Visualized special edition free with your paid subscription. That's a winning equation.
SUBSCRIBE NOW.