You make Science News happen.
Science News is your trusted source for the latest news in science, medicine and technology. Support the nonprofit journalism you rely on in the way that works best for you.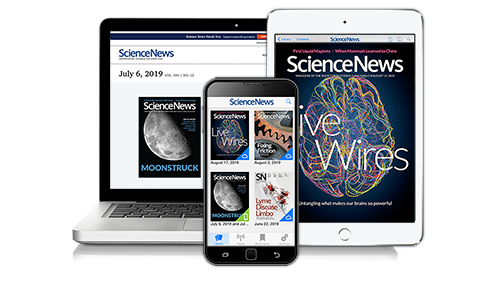 Subscribe to the Digital Edition
Delivered via e-mail for only
$2.99 a month.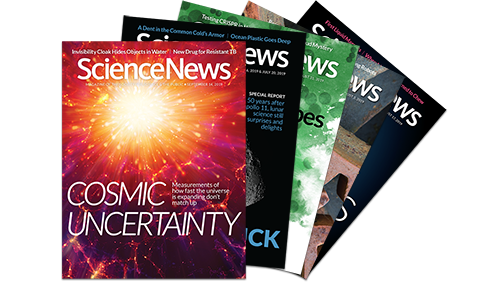 A full year of Science News
delivered to your doorstep.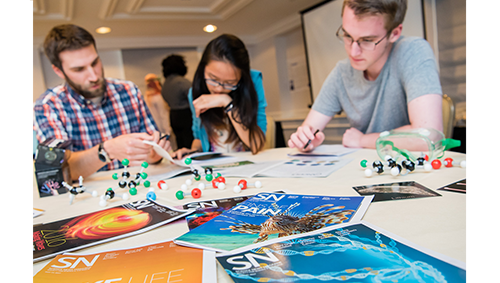 Make a tax deductible donation
and support independent science journalism.
Your subscription to Science News includes 22 issues of the magazine, full access to sciencenews.org – including archives back to 1924 – and the Science News app, available on iTunes or via Google Play.