Educator Guide: Ban on Gene-edited Babies Proposed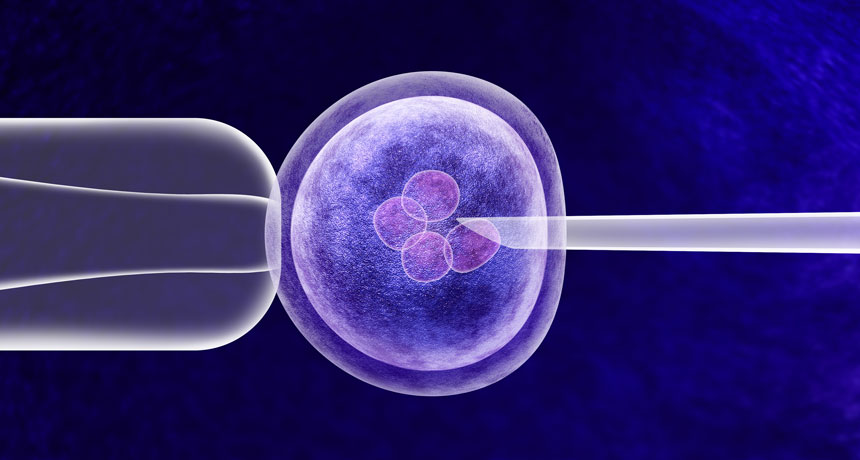 About this guide
In "Ban on gene-edited babies proposed," Science News reports that 18 researchers, including pioneers of a popular gene-editing tool, are calling for a global moratorium on any gene editing that changes heritable DNA to make genetically modified children. The call comes after a Chinese researcher announced that he had edited DNA in embryos that resulted in the birth of two baby girls last year. This guide explores basic topics related to gene editing and other applications of genetic engineering. The debate activity asks students to argue an assigned viewpoint on the creation of gene-edited babies but can be easily adapted for other science-related debate topics.
This Guide Includes:
Students will answer questions based on the Science News article "Ban on gene-edited babies proposed."
These discussion prompts explore how genetic engineering has been used in medicine, agriculture and basic research.
Students will research and debate a contentious issue, arguing an assigned viewpoint based on scientific evidence. This debate is focused on gene editing for the creation of human babies, but can be easily adapted for other topics.
Sign up if you're interested in receiving free Science News magazines plus educator resources next school year. The Society for Science's Science News Learning program serves nearly 5,000 public high schools across the United States and worldwide.
Learn More