Educator Guide: Down on the (Cricket) Farm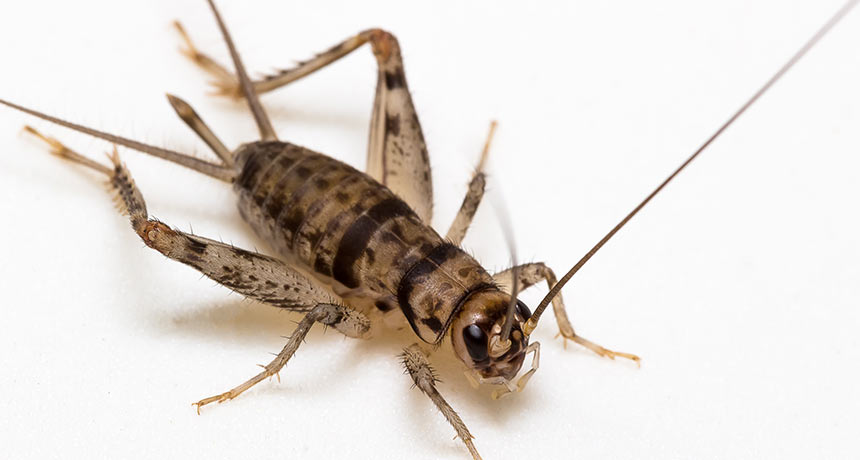 About this guide
The Science News article "Down on the (cricket) farm," describes how a team of Silicon Valley entrepreneurs is trying to scale up insect farming. If they can mix ancient herder–style insights about domesticating animals with computer-vision algorithms and robot design, insects might just become a widespread, economical and environmentally friendly food source in North America and Europe. This guide encourages students to assess their own views on insect eating, to explore the nutritional value of insects relative to snack food and to consider the challenges of insect farming, along with potential solutions.
This Guide Includes:
Students will answer questions based on the Science News article "Down on the (cricket) farm."
These discussion prompts ask students to design solutions to problems insect farmers might face and think through the implementation and potential consequences of those solutions.
Students will test insects' nutrient compositions and compare that data with similar data from conventional snack foods.
Sign up if you're interested in receiving free Science News magazines plus educator resources next school year. The Society for Science's Science News Learning program serves nearly 5,000 public high schools across the United States and worldwide.
Learn More