Educator Guide: Kilauea Curiosities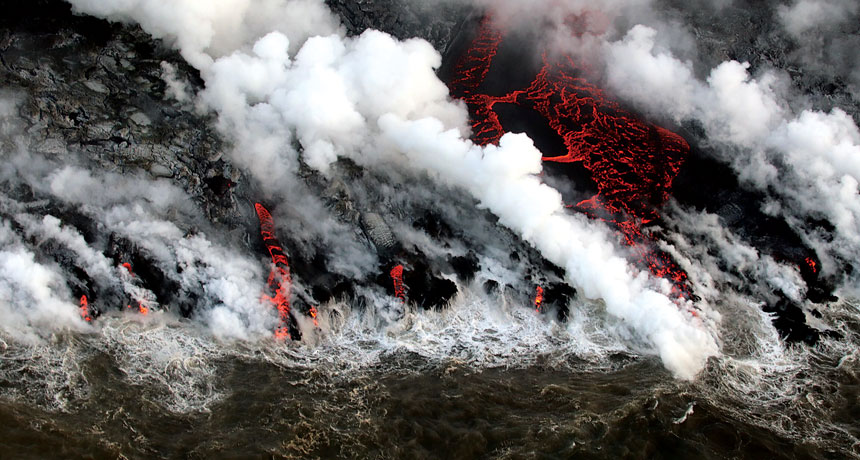 About this guide
Recent eruptions at Hawaii's Kilauea volcano have given scientists a front-row seat to the volcanic processes that power the planet. Use this guide to introduce students to Kilauea and its explosive nature. Students will find out what scientists have learned from Kilauea — including lessons from chemistry, physics, earth science and biology — and will explore the tools scientists use to monitor volcanoes more generally.
This Guide Includes:
Students will answer questions based on the Science News article "Kilauea curiosities."
These discussion prompts explore volcanic explosivity and collapse, the ecosystem and health effects of eruptions and how to keep people safe during natural disasters.
Students will review volcano monitoring data and learn how to use it to predict possible volcano behavior.
Sign up if you're interested in receiving free Science News magazines plus educator resources next school year. The Society for Science's Science News Learning program serves nearly 5,000 public high schools across the United States and worldwide.
Learn More