Educator Guide: Hermit Crabs Are Drawn to the Dead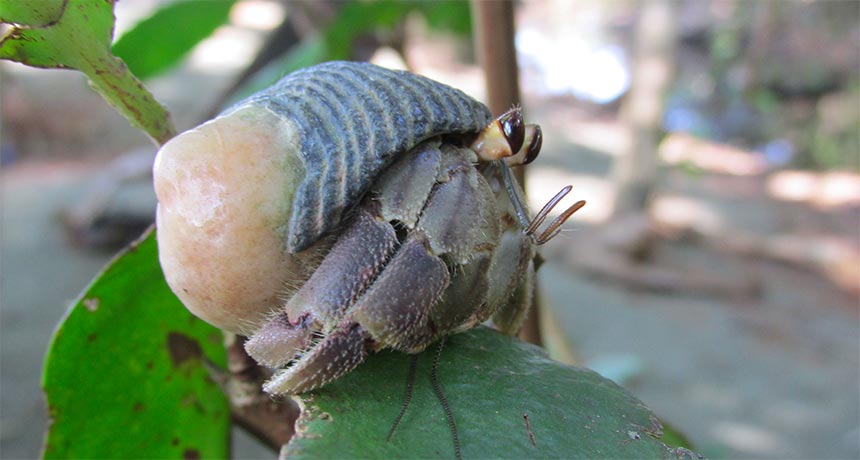 About this guide
Hermit crabs are drawn to the smell of flesh from one of their own, Science News reports in "Hermit crabs are drawn to the dead." In experiments on a beach in Costa Rica, land-dwelling hermit crabs swarmed plastic bottles containing crab flesh. The scent of the flesh signals the death of a hermit crab and thus is a cue that an empty shell — a limited resource for land-dwelling crabs — is available.
This Guide Includes:
Students will answer questions based on the Science News article "Hermit crabs are drawn to the dead."
These discussion prompts connect concepts including energy, competition, adaptation, speciation, natural selection and chemical and physical changes to a real-world example.
Students will explore similarities and differences in how scientific research is reported in a journalistic article versus a primary research paper.
Sign up if you're interested in receiving free Science News magazines plus educator resources next school year. The Society for Science's Science News Learning program serves nearly 6,000 public high schools across the United States and worldwide.
Learn More