Educator Guide: Robot Re-creates a Tetrapod's Moves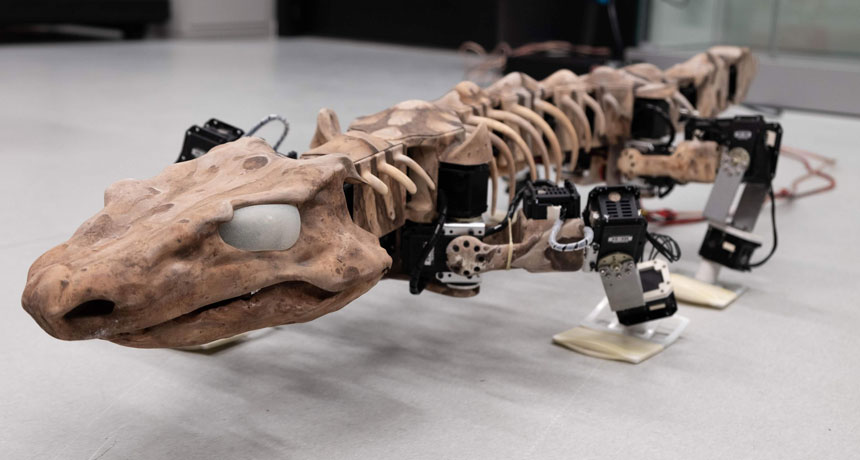 About this guide
Scientists used a variety of techniques to figure out how a four-legged animal walked nearly 300 million years ago. Use this guide to introduce students to the ancient tetrapod Orobates pabsti and the evidence it left behind. Students will learn how scientists combine approaches from scientific fields — including biology, physics, robotics and computer science — to study ancient locomotion. Students will also apply their knowledge of experimental design, human biology and physics to investigate classmates' locomotion.
This Guide Includes:
Students will answer questions based on the Science News article "Robot re-creates a tetrapod's moves."
These discussion prompts encourage students to apply their knowledge of experimental design.
Students will use what they know about physics and human range of motion to analyze classmates' trackways and infer how their classmates made the tracks.
Sign up if you're interested in receiving free Science News magazines plus educator resources next school year. The Society for Science's Science News Learning program serves nearly 5,000 public high schools across the United States and worldwide.
Learn More