Reflecting on the future of Science News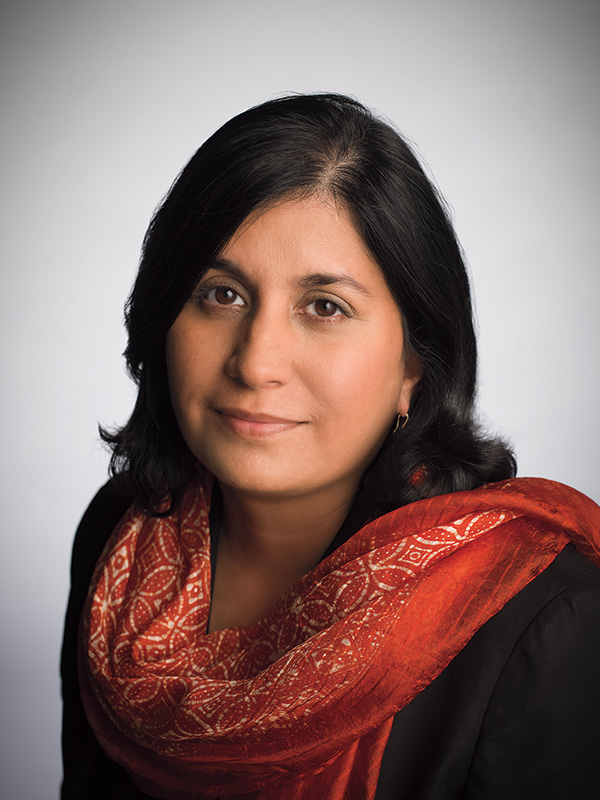 My first anniversary as president and chief executive officer of Society for Science & the Public and publisher of
Science News
is rapidly approaching, and I wanted to take a moment to share some of the successes and the challenges we have faced this year.
The first thing I want to share is my gratitude to you, as members of the Society and Science News readers. When I joined the Society, I was told our readers were a loyal group of dedicated science enthusiasts and practitioners, but I am overwhelmed by your recent displays of commitment toward the future of this publication.
In a reader survey completed earlier this year, 79 percent of our paid readers said that they "definitely will" renew their Science News subscribing membership. That's a testament not only to your loyalty, but to the fine work Editor in Chief Eva Emerson and her terrific staff of science journalists, designers and producers do on a daily basis in print and online.
Many of you also did something quite remarkable this year. For the first time, we askedScience News subscribing members to consider becoming donors to the Society for Science & the Public. I am overwhelmed by the level of generosity and commitment to the cause of excellent science journalism that you have shown. Your donations help us to produce all the quality publications in the Science News Media Group, including our free online Science News for Students publication, as well as supporting the Society's science competitions and education efforts.
I'm sure most of you know how difficult it is to maintain a high-quality news operation these days. All publishers are struggling to survive in the digital age, as subscription and advertising revenue continues to decline and people increasingly get their news from social media feeds free of charge.
Our own decline in subscribers has largely tracked that of other general interest newspapers and magazines. At its height in the late 1980s, Science News had a paid circulation of almost 250,000. Since then, print circulation has fallen steadily, to 225,000 in 1991, 135,000 in 2006 and 94,000 today. Along the way, production costs have continued to rise, yet we've managed to maintain our commitment to providing you with concise, current and comprehensive news. As a result, our publishing efforts have had an annual operating deficit for several years. We are working on multiple ways to reduce our anticipated 2015 losses through smart cost-cutting and new revenue initiatives.
In recent years, our editorial and technology teams have worked hard to make sure new and longtime readers can enjoy Science News in any format they choose. Our award-winning website, sciencenews.org, redesigned nearly two years ago, looks terrific on mobile devices and tablets and now averages more than a million visits every month. And our social media audience has grown to more than 2 million Science News fans on Facebook, up from fewer than 100,000 in 2013, and 1.4 million followers on Twitter.
But new readers do not instantly bring new revenue. Our real challenge, as it is for many publishers, is to convert casual readers of our free online news updates and blogs into subscribing members and donors who want to read and support Science News' premium features and news stories. Our donor campaign was one way to fill our revenue-expense gap. And we are moving forward on other fronts as well, including:
Exploring ways to give online readers more options when paying forScience News content, including digital-only offers and the ability to purchase one article at a time.
Discussing partnerships with publishers in the United States, China, Japan, Taiwan and South Korea that would include producing print and e-book compilations of Science News and Science News for Students.
Renewing our emphasis on improving the number and quality of advertisers you see in Science News, both in print and online.
Reaching out to philanthropists who share our commitment to excellence in journalism.
Perhaps the most exciting new program I want to tell you about is Science News in High Schools. The idea is simple: For $500, an individual or an organization can sponsor any high school's subscription to Science News in print and online. Through this program, an entire school can enjoy full online access to sciencenews.org, including its archives of articles going back to 1924. Ten print copies of each issue of Science News would be delivered to the school's library and science teachers for the school year.
We are thrilled to be announcing our new corporate partners in this program later this summer. These partners are sponsoring schools in specific geographic regions and helping us launch this effort for the 2015–2016 academic year. Our plans include rolling out the program to schools across the country and enabling teachers to ask for Science News sponsors on classroom-funding websites like DonorsChoose.org and ClassWish.org.
This high school program is core to the Society's mission to promote human advancement through science. But we have another interest as well: Today's students are tomorrow's loyal readers — and supporters — of Science News.
I will keep you updated on how these efforts, and others, are going over the next six to 12 months. We believe Science News can and will achieve the financial sustainability it needs to thrive for decades to come. But we need your help and support as we work together to keep Science News around for the next century. Public understanding of science is simply too critical to our well-being at the community, national and global levels. Publications likeScience News must continue providing cogent explanations of the most recent scientific discoveries. — Maya Ajmera