Book Review: The Private Lives of Birds: A Scientist Reveals the Intricacies of Avian Social Life by Bridget Stutchbury
Review by Susan Milius
As the outdoor reading season opens, Stutchbury's new, informal work on bird behavior just begs to be read under a backyard tree. The book could serve as beach reading too; marine birds such as the albatross and rhinoceros auklet put in appearances. But Stutchbury, a biologist at York University in Toronto, has done much of her research on songbirds, and tales of their behavior form the heart of the book.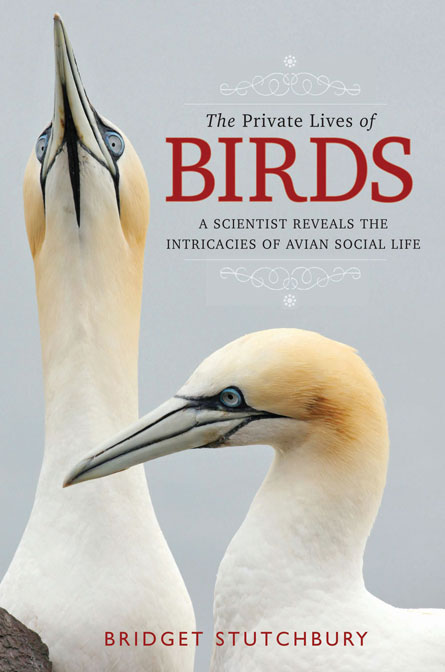 Stutchbury examines big issues in the family life of any species — courtship, kids, infidelity and so on — and describes relevant research projects. Some examples come from her own work with her husband, evolutionary biologist Gene Morton, and some from other scientists.


Science News headlines, in your inbox
Headlines and summaries of the latest Science News articles, delivered to your email inbox every Thursday.
Thank you for signing up!
There was a problem signing you up.
Behind-the-scenes details set the book apart from typical wildlife guides. In one vignette, Stutchbury recalls conveying nestlings to and from weighing sessions by climbing ladders while clenching paper bags of baby birds in her teeth. The book takes a conversational approach to research, yet Stutchbury packs in a good number of intriguing findings while presenting the science clearly.


Throughout, she discusses how human activity is changing the way birds manage life's challenges. At sewage-treatment plants in England, for example, earthworms reveling in sludge pick up traces of estrogen-mimicking chemicals that are passed along to starlings. In a surprise twist, the hormones give males unusually fine singing powers, possibly misleading females into selecting hormone-laden males as prime mates.


While outlining these problems, Stutchbury reminds readers that nature has remarkable resilience, if given a chance to recover.  Walker & Co., 2010, 272 p., $25.