Shipping noise can disturb porpoises and disrupt their mealtime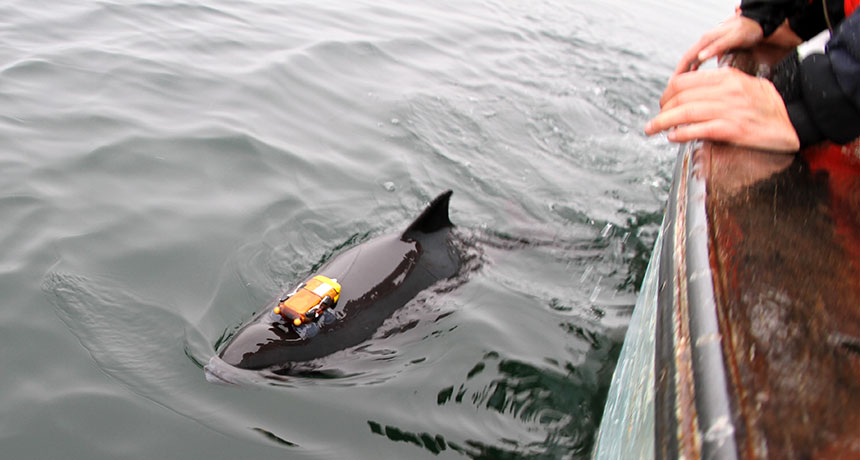 Harbor porpoises are frequently exposed to sounds from shipping vessels that register at around 100 decibels, about as loud as a lawnmower, scientists report February 14 in Proceedings of the Royal Society B. Sounds this loud can cause porpoises to stop echolocation, which they use to catch food.
While high-frequency submarine sonar has been found to harm whales (SN: 4/23/11, p. 16), low-frequency noise from shipping vessels is responsible for most human-made noise in the ocean, the researchers say. Porpoises have poor hearing in lower frequencies, so it was unclear if they were affected.
In the first study to assess the effects of shipping vessel noise on porpoises, researchers tagged seven harbor porpoises off the coast of Denmark with sensors that tracked the animals' movement and echolocation usage in response to underwater noise over about 20 hours.  
One ship created a 130 decibel noise — twice as loud as a chainsaw — that caused a porpoise to flee at top speed. These initial results indicate that ship noise could affect how much food porpoises hunt and consume.