Book Review: For the Love of Physics: From the End of the Rainbow to the Edge Of Time – A Journey Through the Wonders of Physics by Walter Lewin, with Warren Goldstein
Review by Devin Powell
Everyone knows that rainbows appear after a storm. But in his new book, Lewin reveals nature's more unusual rainbows hiding in spray kicked up by ocean waves, in fog swirling around headlights, even in glass particles floating above construction sites.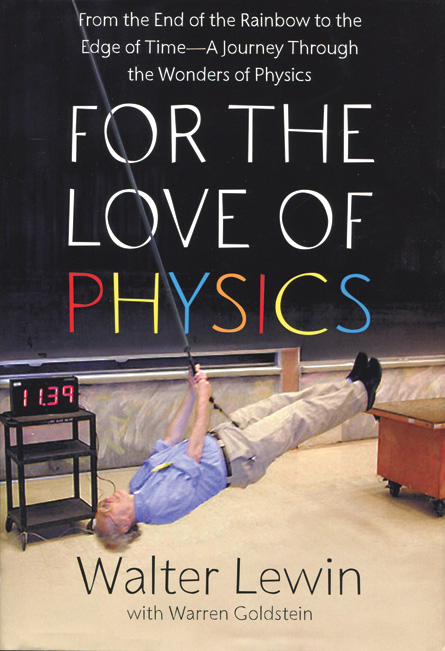 After more than 30 years of teaching undergraduate physics at MIT, Lewin has honed a toolbox of clear, engaging explanations that present physics as a way of uncovering the world's hidden wonders. Quirky, playful and brimming with earnestness, each chapter is a joyful sketch of a topic — from Newton's laws to Lewin's own pioneering discoveries in X-ray astronomy.
The masterful explainer writes in a conversational style that's light on math and peppered with real-world examples and autobiographical anecdotes. His grandmother, for instance, taught him that we're all a little taller when lying down.


Lewin's creativity offers lessons both for students and for educators. He sucks on cranberry juice to figure out the longest usable snorkel, swings from a giant pendulum to prove Galileo correct and lights cigarettes to create patches of blue sky from a white spotlight. Throughout it all, his sense of wonder is infectious. "It's so much more important to me for students to remember the beauty of what they have seen than whether they can reproduce what you've written on the blackboard," he writes.


As a physicist and an enthusiastic art collector, Lewin seems equally at home with Newton and van Gogh. Both, he writes, can provide everyone with "new ways of seeing."
Free Press, 2011, 302 p., $26.