Kids are starting to picture scientists as women
But gender stereotypes begin to take hold in preteen years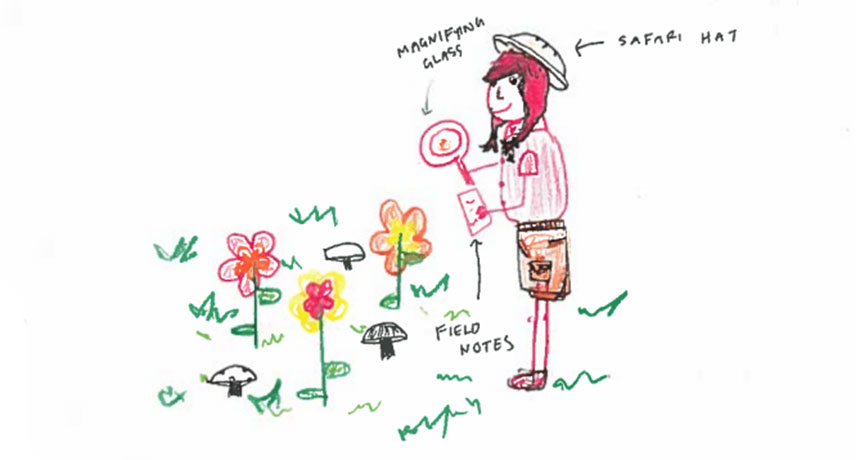 Ask a classroom of children to draw a scientist, and you'll see plenty of Crayola-colored lab coats, goggles and bubbling beakers. That image hasn't changed much since the 1960s. But the person wearing the lab coat is shifting.
A new analysis finds that more female scientists have appeared in kids' drawings in recent decades — going from nearly nonexistent in the 1960s to about a third in 2016.
"A lot has changed since the 1960s," says David Miller, a Ph.D. candidate in psychology at Northwestern University who reports the findings with colleagues March 20 in Child Development.
The first of many "draw-a-scientist" studies asked nearly 5,000 children to draw a scientist between 1966 and 1977. "Of those 5,000 drawings," Miller says, "only 28 … depicted a female scientist." That's just 0.6 percent.
Today, "more women are becoming scientists, and there's some evidence that female scientists are being represented more in the media," he says. For instance, in a content analysis of the magazine Highlights for Children, 13 percent of people pictured in science feature stories of the 1960s were women or girls, compared with 44 percent in the 2000s.
Subscribe to Science News
Get great science journalism, from the most trusted source, delivered to your doorstep.
To look for changes in children's perceptions over time, the researchers conducted a meta-analysis, combining data from 78 studies that included a total of more than 20,000 U.S. children in kindergarten through 12th grade.
On average, 28 percent of children drew female scientists in studies conducted from 1985 to 2016, the researchers found.
What hasn't changed much: Kids pick up stereotypes by gender as they grow up. At age 6, girls in the more recent studies drew female scientists about 70 percent of the time. By age 16, 75 percent drew male scientists.
"This is a critical period in which kids are learning stereotypes," Miller says. "It's important that teachers and parents present diverse examples of both male and female scientists."
Editors' note: This story was corrected on March 21, 2018, to note that by age 16, girls drew only 25 percent of scientists as female.