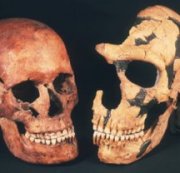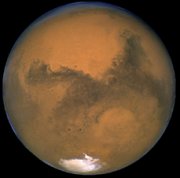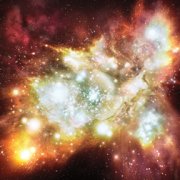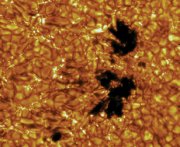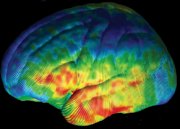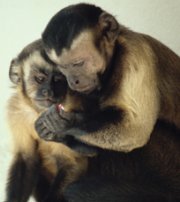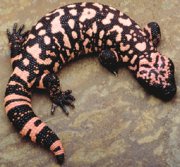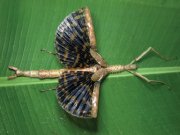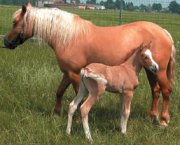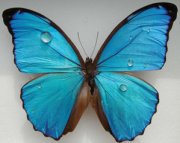 Fighting off the viruses
A couple of decades ago, if someone had asked whether you'd heard about "that new virus," you'd have know that they were concerned about a health threat. This year, you'd have needed to ask, "Medical or computer?" On both viral fronts, 2003 was eventful. A new viral disease emerged in China, and travelers spread it around the globe. A series of novel viruses and other cyberpathogens swept the Internet and invaded computers worldwide, doing more damage than anything like them had done before.
Science News reported more progress against the biological viruses than against the computer versions, as scientists identified and characterized the virus for severe acute respiratory syndrome (SARS), made progress on vaccines for Ebola virus and rotavirus, and developed more drugs against HIV. In fact, some computer scientists looked to biology for strategies to vanquish their foes.
Here at Science News, we've experienced both kinds of virus this year. One writer was recently bedridden for a week by the nasty flu that's spreading throughout the country. And our Web site has suffered from a variety of invaders. We're pleased to report that both the writer and the site have returned to health.
Over the past 8 years, the online version of Science News (https://www.sciencenews.org/) has grown in popularity. Besides making available articles from our printed magazine, it offers two unique weekly series. Janet Raloff writes about food and nutrition in "Food for Thought," and Ivars Peterson contributes items of general mathematical interest in his "MathTrek" forays.
Subscribe to Science News
Get great science journalism, from the most trusted source, delivered to your doorstep.
And now there's even more. This year saw the launch of Science News for Kids, which is devoted to making science news accessible to young people. The site provides a weekly helping of timely articles of interest to middle school students, along with puzzles, games, science fiction ideas, hands-on activities, links to Web resources, and material for teachers and parents.
Because our Web content has become so valuable, we are for the first time including highlights of it in "Science News of the Year." Take a look!
–Julie Ann Miller, Editor and Ivars Peterson, Online Editor
---
The following review lists important science stories of 2003 reported in the pages of
Science News. The reference after each item gives the date and the
volume and page number on which the main article on the subject appeared (vol. 163 is
January–June; vol. 164 is July–December). An asterisk (*) indicates that the
text of the item is available free on Science News Online. The full text of any article can be obtained free by Science News subscribers who have registered and signed in or for $2.50 from ProQuest (
href="http://pqasb.pqarchiver.com/sciencenews">http://pqasb.pqarchiver.com/sciencenews
).
Back issues are available for $3 (prepaid). Send orders to Science News,
1719 N Street, N.W., Washington, DC 20036.
---
Science News of the Year 2003
An asterisk (*) indicates that the text of the item is available free. The full text of any article can be obtained by Science News subscribers who have registered and signed in.
Microscopic crystals of aragonite located in the inner ears of zebrafish control balance and hearing. During development, special proteins guide the assembly of these crystals, called otoliths. When researchers dampened the activity of a gene that codes for one of these proteins, the otoliths switched from smooth round (top) to star-shaped (right) aragonite crystals. Silencing the gene entirely yielded chunky calcite crystals (bottom). Fish with modified otoliths became disorientated and swam in circles (Nov. 8, 164: 301).
J. Berger
Analyses of minerals called zircons in Utah sandstones suggested that much of the material in several thick layers originated in the Appalachians (Aug. 30, 164: 131).
M. Brandon
Many herbal-product makers aren't maintaining quality control, prompting the Food and Drug Administration to propose rules that mandate good manufacturing practices for the industry (June 7, 163: 359*).
Imagine guinea pigs the size of a bison. Scientists did just that when they analyzed the fossilized remains of the world's largest known rodents, which browsed on the riverbanks of Venezuela about 8 million years ago. The front and rear limbs of a nearly complete skeleton suggest that the 740-kilogram creature rested on its haunches and manipulated food with its front paws (Sept. 20, 164: 179*).
P. Sloan
Scientists probing the origins of superfluidity, or frictionfree flow, found that an accumulation of just seven atoms of liquid helium appears sufficient to trigger that exotic state (Oct. 25, 164: 262).
Jäger
Titanium silicon carbide, a little-studied ceramic, was found to spring back fully from intense compression rather than to shatter, as most ceramics do (March 1, 163: 141).
P. Lyons, Moorestown, N.J.
Changeable ink and battery-powered paper could eventually make textbooks lighter and bring video newspapers into daily use (http://www.sciencenewsforkids.org/articles/20031203/Feature1.asp).
Learning how fast dinosaurs grew may help clarify their link with birds (http://www.sciencenewsforkids.org/articles/20031126/Feature1.asp).
A gecko's remarkable grip on walls and ceilings suggests new types of sticky materials (http://www.sciencenewsforkids.org/articles/20031119/Feature1.asp).
Computer technology that puts kids in a cartoon classroom may help children with attention disorders learn to pay attention (http://www.sciencenewsforkids.org/articles/20031022/Feature1.asp).
Animals that can count or find quick routes to a goal have taught scientists a thing or two about handling numbers (http://www.sciencenewsforkids.org/articles/20031008/Feature1.asp).
Poisonous snakes appear to control the amount of venom that they inject into their victims (http://www.sciencenewsforkids.org/articles/20030903/Feature1.asp).
Dust raining down from space and Earth's atmosphere provides information about weather patterns, pollution, and the origin of the universe (http://www.sciencenewsforkids.org/articles/20030813/Feature1.asp).