Secondhand smoke exposure in womb linked to eczema in childhood
Gene variants implicated in inflammation worsen risk in offspring from smoky households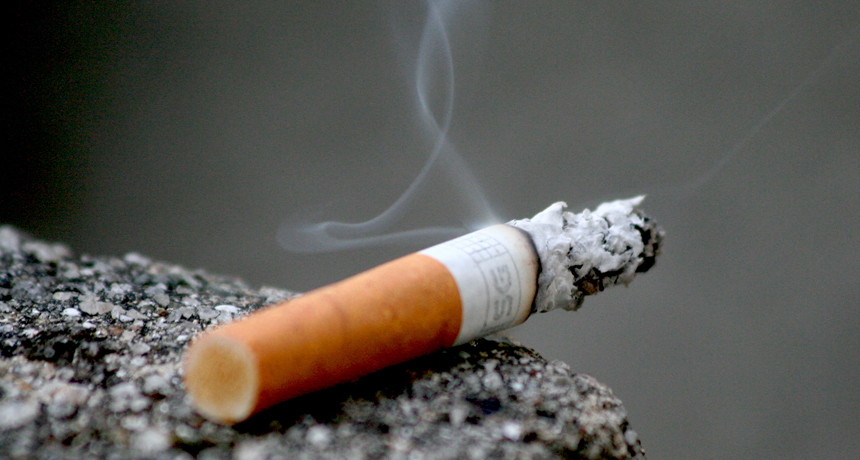 HOUSTON — Children born to mothers who were exposed to secondhand tobacco smoke during pregnancy face an elevated risk of eczema and other skin problems in childhood.
Elementary school children exposed to smoke in the womb were 50 percent more likely to have any history of atopic dermatitis than unexposed kids, scientists in South Korea found using blood tests and questionnaires about prenatal smoke exposure. Atopic dermatitis is a condition that includes eczema and scaly allergic rashes marked by dry, itchy skin.
Blood samples from 3,639 children ages 7 or 8 revealed that those carrying certain variant forms of genes that encode the immune proteins TNF-alpha and TLR-4 were even more prone to have atopic dermatitis if they had been exposed to household smoke in utero. Both variant forms had previously been implicated in inflammatory conditions, such as asthma and Crohn's disease (the TNF-alpha variant) and rheumatoid arthritis (the TLR-4 variant).
Harboring one of the gene variants and being indirectly exposed to tobacco smoke "may combine to worsen the development of atopic dermatitis," concluded Soo-Jong Hong, a pediatric allergist at the University of Ulsan in Seoul, who presented the data February 22 at a meeting of the American Academy of Allergy, Asthma & Immunology.