Large Hadron Collider experiment nabs five new particles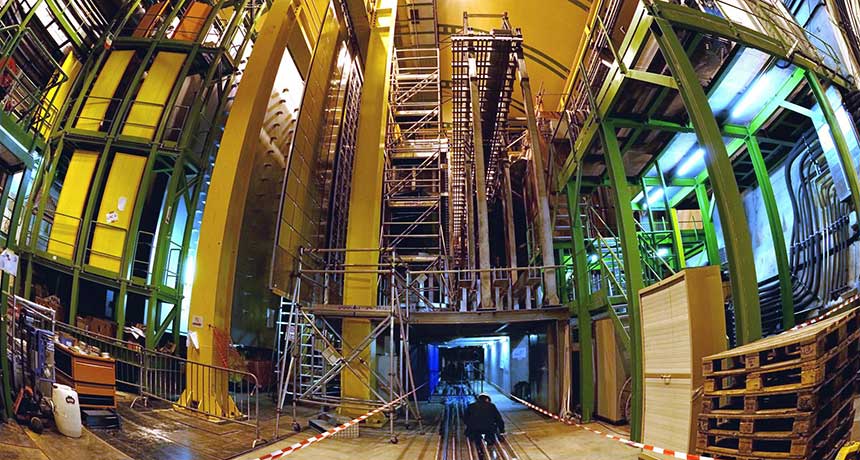 Physicists have snagged a bounty of five new particles in one go.
Members of the LHCb experiment, located at the Large Hadron Collider near Geneva, reported the prolific particle procurement in a paper posted online March 14 at arXiv.org. The five particles are each composed of three quarks — a class of particle that makes up larger particles such as protons and neutrons. Each of the new particles comprises two "strange" quarks and one "charm" quark.
Science News headlines, in your inbox
Headlines and summaries of the latest Science News articles, delivered to your email inbox every Thursday.
Thank you for signing up!
There was a problem signing you up.
The five particles are in various excited, or high-energy, states — giving each particle a different mass and a different arrangement of quarks within. Such particles are expected to exist according to the theory of the strong nuclear force, which bundles quarks together into larger particles.
The five excited particles are named after their low-energy relative, Ωc0 or omega-c-zero. Their rather uninspiring monikers are Ωc(3000)0, Ωc(3050) 0, Ωc(3066) 0, Ωc(3090) 0 and Ωc(3119) 0. Each number in parentheses indicates the mass of the particle in millions of electron volts.