Mosquito moms can pass Zika to offspring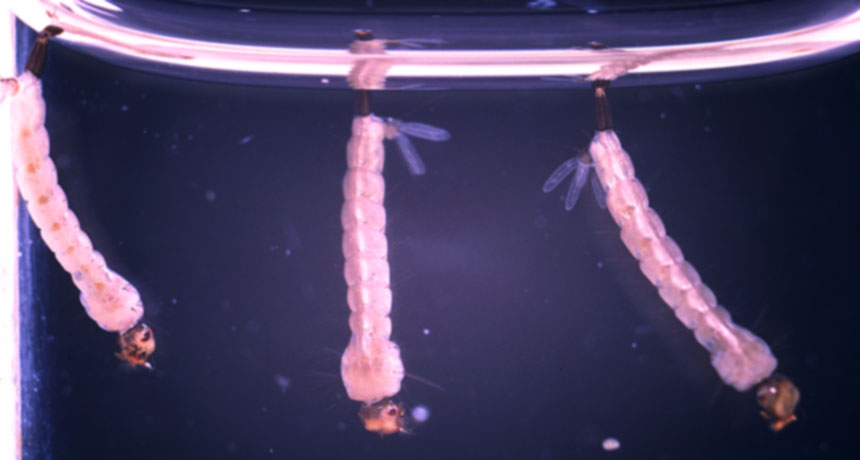 Female mosquitoes carrying the Zika virus can pass the infection to the next generation, lab tests show.
Among Aedes aegypti mosquitoes, thought to be the main species spreading Zika in the Americas, at least one out of every 290 lab offspring catches the virus from its mother, Texas researchers say August 29 in the Journal of Tropical Medicine and Hygiene. Infected eggs, which can survive for months on dry surfaces, could keep the virus circulating even after dry or cold spells, when adult mosquitoes die off, warns Robert Tesh of University of Texas Medical Branch in Galveston.
Earlier research had already shown that youngsters of this species can inherit related viruses, such as those causing dengue, West Nile and yellow fever. Mom-to-egg transmission though is not a given:  The same research project also reported no evidence so far of this vertical transmission in 803 offspring of another possible Zika spreader, Ae. albopictus.
It's not known how likely mosquito moms are to infect their young outside of the lab. Doing a reliable test with wild mosquitoes outdoors is a much more difficult project, the researchers say.