Publicity over a memory test Trump took could skew its results
Familiarity with the exam may help people score better, masking early dementia symptoms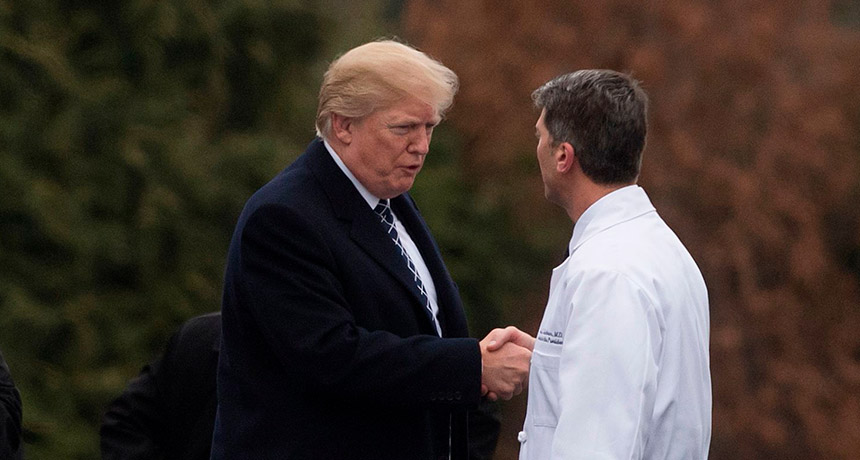 When President Donald Trump took a mental test as part of his physical in January, the results called attention to far more than his fitness for office. (He passed with a perfect score, according to his physician.) It put a test commonly used to catch early signs of dementia in the spotlight. That publicity could lead to missed diagnoses, researchers warn July 16 in JAMA Neurology.
Google searches of the Montreal Cognitive Assessment, a 10-minute screening test consisting of 30 questions, spiked in the week after news coverage of Trump's physical. Of 190 news articles about his performance identified by the researchers, 53.7 percent included some or all of the test's questions and answers. And 17 percent encouraged readers to see how their mental abilities stacked up against the president's.
That might make it more difficult for clinicians to screen patients for early signs of dementia. Taking the test once increases your score the next time you take it, a phenomenon called a learning effect. The study didn't track how many readers took the memory test. But for those who did, researchers say, the learning effect could artificially inflate some patients' scores and make it harder for doctors to pick up on the memory symptoms linked to Alzheimer's and other neurodegenerative diseases.
Most of the news articles quoted questions from one specific version of the test, so the researchers suggest that doctors should administer alternate versions to prevent skewed results.