This snowbird is really going SOUTH
Weather permitting, I'm off to Antarctica — and the South Pole — on Dec. 7
Many people of a certain age (like my folks) enjoy flying south to warmer climes when winter weather threatens. I'm also flying south this December — but not to warm up. As a guest of the National Science Foundation, I'll be checking out summer in the really deep South: Antarctica. Temps expected at certain sites I'm scheduled to visit, such as the South Pole, threaten to surpass the worst that my hometown will encounter in the dead of winter.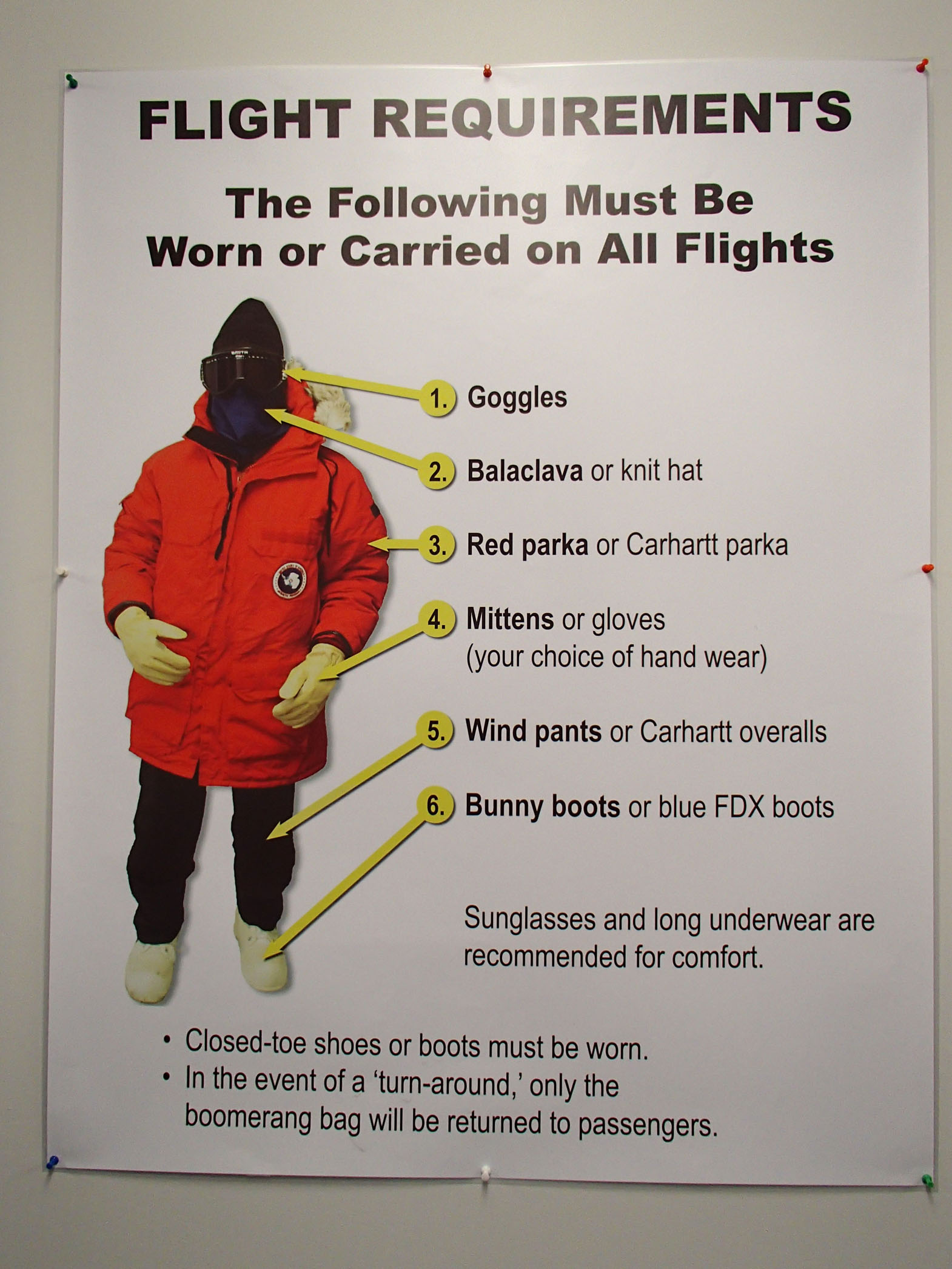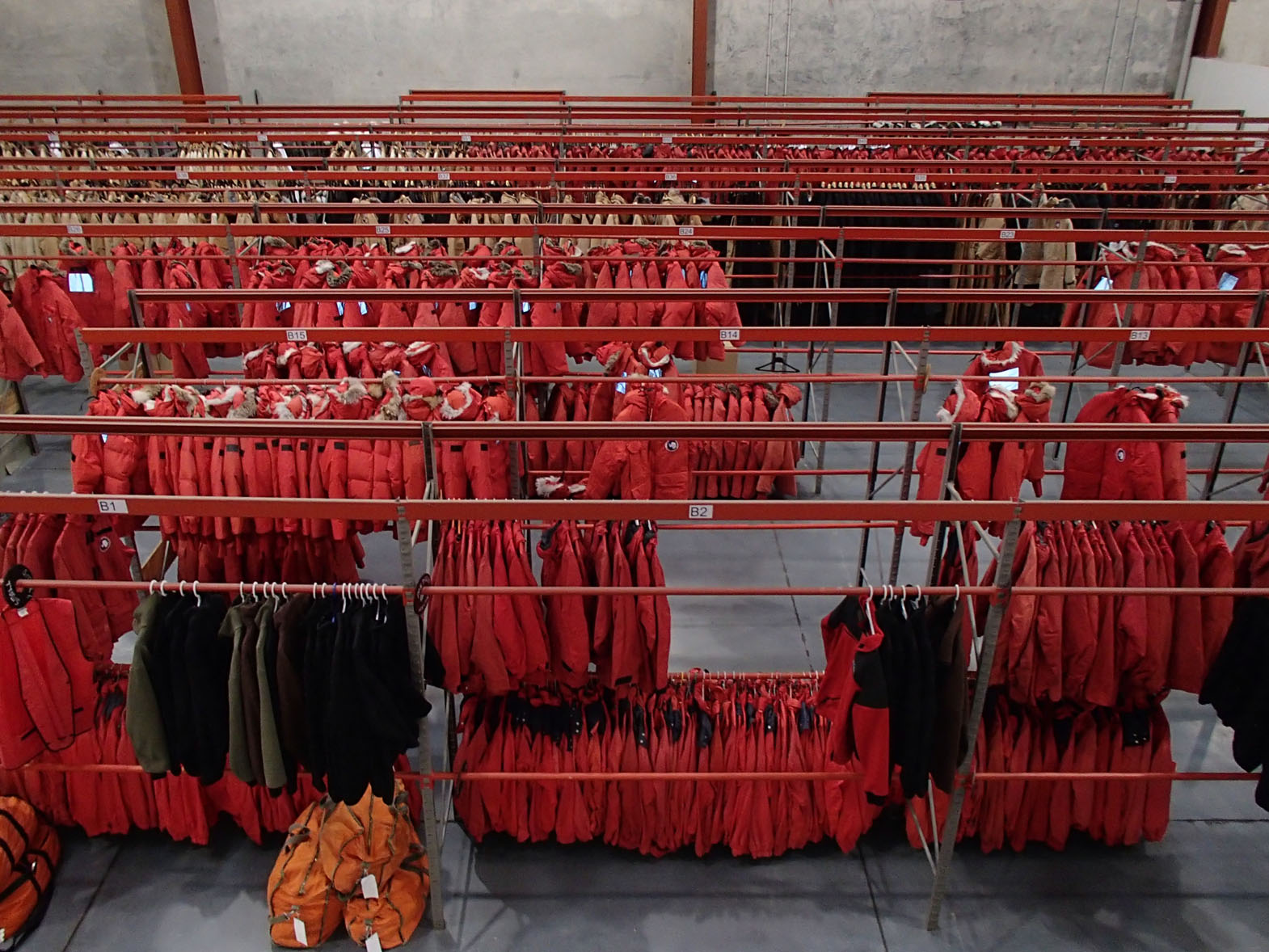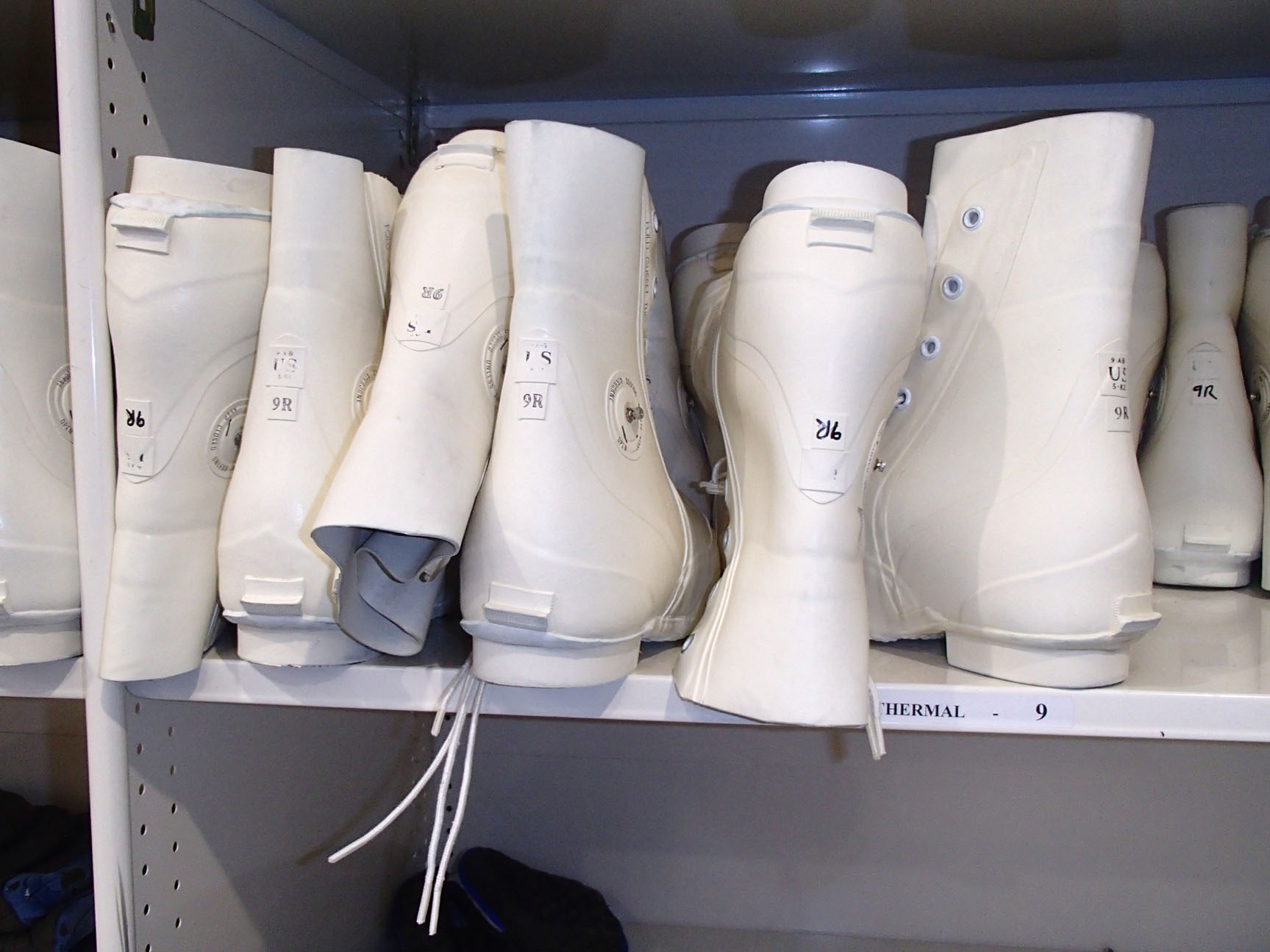 This cold can really bite at your ears, nose and toes. So to protect us, the U.S. Antarctic Program loans visitors a heavy red parka, snow pants, huge superinsulated boots and neck warmers. They issue the gear at a facility across the street from the airport in Christchurch, New Zealand — the staging site for most Americans en route to the continent.
We have to try on everything before departing. So this morning I traipsed over to the clothing distribution center and pulled on, zipped up and confirmed that what they issued me would fit.
Science News headlines, in your inbox
Headlines and summaries of the latest Science News articles, delivered to your email inbox every Thursday.
Thank you for signing up!
There was a problem signing you up.
And most of it did.
For me, the biggest problem proved the boots. We were originally issued white "bunny" boots (don't ask where the name comes from; I queried, but no one at the center had a clue). This extreme-weather gear is largely designed to fit men, including the boots. So figuring out what size might adapt to women's bods can prove a gamble. Hence the mandatory try-ons in the side room of a large warehouse. And those boots they issued just didn't want to accommodate my high insteps and arches. Neither did the second or third pair they issued. Finally, the wardrobe team gave up on the cute bunny boots and offered me these enormous black clod hoppers (or in this case ice hoppers). When I tried them on with the snow- and wind-breaking coveralls I'd received, the pants just pooled mid-calf to ankle.
Vogue's Anna Wintour would never approve of our outfits' layered look, which would add enormous girth to even her waifish models. On me, the layers just pad my anything-but-svelte physique. In fact, the Michelin Man is the first thing that came to mind when I took a look in the mirror.
I have to keep in mind that the goal is to remain warm and functioning at sub-zero temperatures. But wrapping your head around that idea can be taxed by the outdoor temperatures here in Christchurch, which lately have been hovering between 65 and 85 °F. I left Washington, D.C., wearing a down jacket. I peeled it off within minutes of arriving here — some 8,900 miles (as the crow flies) from home — and haven't needed anything warmer than a sweatshirt, even at night.
Subscribe to Science News
Get great science journalism, from the most trusted source, delivered to your doorstep.
Yet tomorrow, weather permitting (and around Antarctica, every event is conditional on the weather), I'll join some 40 other intrepid travelers aboard a not-so-luxurious military turboprop to reach McMurdo Station. I'm one of a trio of reporters that will be making that 2,400 mile leap across the sea to reach the summer home to roughly 1,000 Americans at the largest U.S. research station on Antarctica. Several days later, if all goes well, we reporters will be off for another 850-nautical-mile jaunt still further south to the Amundsen-Scott South Pole Station. It's a center for research on everything from particle physics and astronomy to atmospheric chemistry.
Normally I despair of even a car ride lasting more than 2 hours. So far I've logged 20+ hours in the air. Tomorrow's flight will add at least another 8. So it's some measure of how stoked I am about reporting on polar science that I would happily sign up for such a daunting excursion to cover field research.
Another measure of that enthusiasm: putting up with literally dozens of medical tests large and small (from cardiac stress tests and mammograms to 9 dental x-days [original films only] and more than 25 blood tests assaying everything from lipids and mineral levels to possible STDs and either of two types of hepatitis). All this to spend 7 days on the distant continent. It took me 9 doctor's visits over nearly 10 weeks to get everything that NSF requires for Antarctic visitors these days. And for a while it seemed stressfully touch and go. I only formally learned on the evening of Nov. 28 that I had PQ'd (physically qualified) and my trip was solidly a go. This was fewer than three full days before I was due to fly out. (It was hardly comforting to learn my PQ'ing experience has proven the norm this season. In fact, two women at dinner tonight received their medical clearances even later than I did — and both work for NSF at its headquarters.)
Gaining a spot for this highly coveted Antarctic-reporting program has been a long-sought dream. Learning that logistics could quash my ability to take part created weeks of stress. My coping mechanism: don't focus on details of the trip until a team of doctors in Galveston signs off that my test data confirm I'm in tip-top health. Unfortunately, that word came so late that I've had little time to do much more than rush to pack, fly and recover from jet lag. At least until today. Trying on all of that oh-so-unflattering gear brought home that I'm finally bound for Penguinville and "the ice."