Rosetta spacecraft lands on comet, ends mission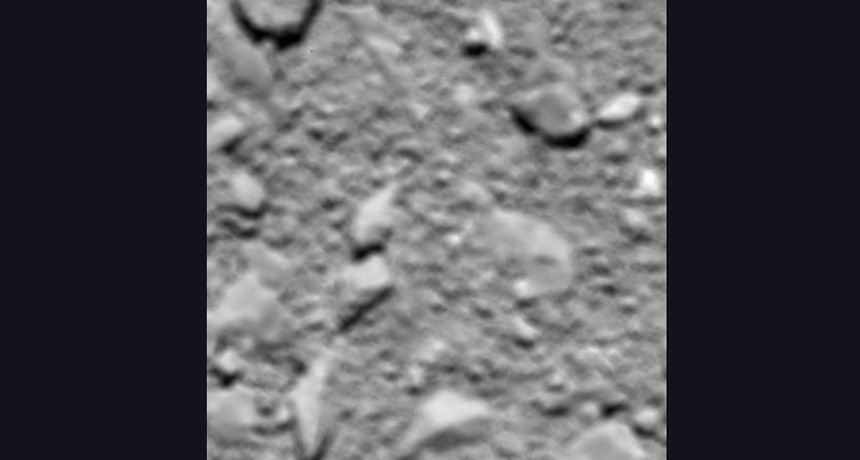 Rosetta is no more. The comet orbiter touched down on the surface of comet 67P/Churyumov–Gerasimenko at 7:19 a.m. Eastern and immediately shut down, bringing to an end a nearly 26-month mission in orbit around the comet.
"I hereby declare mission operations ended," said Rosetta mission manager Patrick Martin. The landing site has been dubbed Sais, the ancient Egyptian town believed to be the original home of the Rosetta stone, after which the mission is named. "We can say Rosetta has come home," Martin said.
Confirmation came from a planned loss of radio signal from the spacecraft. Onboard computers were programmed to shut down as soon as Rosetta hit the comet. The spacecraft approached the comet at just a few kilometers per hour — a gentle walking pace — but the probe wasn't designed for landings and was likely damaged.
Although the spacecraft's work is complete, mission scientists will continue to keep busy analyzing all the data sent back before touchdown.