Canadians Advocate Boosting Vitamin D in Pregnancy
A Canadian medical society recommends pregnant women and nursing moms boost their intake of vitamin D dramatically
Canadian pediatricians certainly aren't shirking controversy when it comes to a vitamin guideline they've developed for pregnant women and nursing moms. They're asking these women to boost their intake of vitamin D dramatically—to 10 times the daily doses advocated by most health organizations in the States. This new prescription is aimed at combating rickets—leg deformations caused by soft bones—in youngsters who get too little of the sunshine vitamin.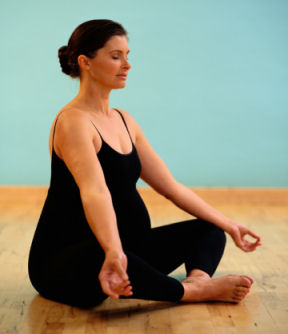 Vitamin D helps build strong bones by helping the body absorb calcium. Getting pregnant and nursing women to take more of the vitamin ensures that plenty will reach developing children.
Science News headlines, in your inbox
Headlines and summaries of the latest Science News articles, delivered to your email inbox every Thursday.
Thank you for signing up!
There was a problem signing you up.
In the past, most people had little trouble getting enough vitamin D—they just went outdoors where ultraviolet rays from the sun trigger chemical reactions in skin to make this vital nutrient. However, some people always had trouble making enough. Canadian kids at highest risk of vitamin deficits generally live in First Nations and Inuit communities. With sun-filtering pigments in their skin, and living at high latitudes, they must glean most of their vitamin D from the diet—generally a poor source—not the sun.
Most North American women—including those in the United States—eat diets delivering only about 100 international units, or IU, of vitamin D daily, according to the Institute of Medicine (IOM), in Washington, D.C. That is half of what IOM recommends and a mere 5 percent of what Canadian pediatricians are now advocating for new and soon-to-be moms.
Subscribe to Science News
Get great science journalism, from the most trusted source, delivered to your doorstep.
Although IOM's dietary recommendations are for the United States, the Canadian health establishment has tended to rubber stamp them. In this case, though, Canada's health agency took the unusual tack of signing off on a Canadian Paediatric Society proposal to boost the recommended intake by women who are pregnant or breast feeding to 2,000 IU per day. This new guideline appears in a consensus statement published in September by the society in its journal, Paediatrics & Child Health.
Soon the society will begin sending its new guideline to every provincial, territorial, and aboriginal health department across Canada, notes Marie Adèle Davis, the group's executive director. The goal, she told Science News Online, is to make sure all public health officials learn about it—not just pediatricians.
The higher recommendation equals the amount that IOM has designated as the safe upper limit for vitamin D's daily consumption. Most nutritionists don't really consider that value is a true ceiling for safe intake—especially since sunbathing on a bright summer day can generate 10,000 to 20,000 IU in the body without harm. Still, for political and legal reasons, most organizations shy away from advocating intakes near what IOM has flagged as a potential maximum for safe consumption.
Now a number of researchers suspect that intakes by pregnant and lactating women much below 2,000 IU per day could actually prove unsafe for child health.
Reinhold Vieth of the University of Toronto explained why, recently, to officials with Health Canada, a counterpart to the U.S. Food and Drug Administration. To prevent rickets, he argued, a baby needs 400 IU of vitamin D per day. And in many parts of Canada, he said, nursing women may require several thousand IU of vitamin D per day to get 400 IU into their breast milk. Vieth had been recruited by the Canadian Paediatric Society to help defend its proposed guideline to government officials.
U.S. physicians won't quibble over the 400 IU figure for babies and young children, notes pediatrician Frank R. Greer, chair of the American Academy of Pediatrics' (AAP) committee on nutrition. Although the 1997 IOM report says 200 IU of vitamin D per day should be sufficient for anyone under 50—including children—few researchers buy that. "Everybody feels that we should be taking more than 200 IU," says Greer, of the University of Wisconsin–Madison.
Unlike the Canadian Paediatric Society, though, "We [at AAP] don't really have any influence on what pregnant and lactating women take," Greer says. "However, I can say that AAP's committee on nutrition has recommended to the board that we go back to [recommending] 400 IU for all children." That's the amount in a teaspoon of cod liver oil—the vitamin D supplement of choice throughout the early 20th century. Greer expects his committee's recommendation to be approved by AAP's board, perhaps within the next month.
Optimal needs vary
For most of the past century, nutrient guidelines have been set to prevent gross deficiencies—shortfalls that could cause disease. Those recommendations tended to represent minimally adequate intakes. Over the past decade, however, considerable debate has surrounded what vitamin D consumption levels would be optimal versus merely adequate.
The controversy has been fueled by a steady stream of studies that have emerged since the IOM set its vitamin D guidelines. Nearly all demonstrate substantial health benefits from relatively high intakes of vitamin D—amounts well in excess of what most individuals now get. Moreover, those benefits extend well beyond protecting bone. More vitamin D seems to diminish the risk of cancer, diabetes, autoimmune disorders, muscle loss, viral infections—even gum disease.
Researchers gauge vitamin D sufficiency on the basis of 25-hydroxy vitamin D (25-HD). This is not the form of the vitamin that is consumed—nor the hormonal form that the body actually uses—but an intermediary. To achieve optimal concentrations of 25-HD, growing numbers of nutrition and health scientists suggest, most of us would need intakes of 800 to 4,000 IU per day (see Vitamin D: What's Enough?).
How much vitamin D someone needs can vary widely, largely depending on the amount of skin that gets exposed to the sun each day—and for how long. Further complicating the picture, some skin is heavily pigmented, filtering sunlight out. Many people cover up with clothes or sunblock when they go outdoors. Still others live at high latitudes—as Canadians do—where little ultraviolet radiation makes it through the atmosphere during much of the year.
Even for women in the southern United States, however, "we've found that lactating women need about 6,000 IU a day to transfer enough vitamin D into their milk to supply adequate amounts to a nursing infant," says Bruce W. Hollis of the Medical University of South Carolina in Charleston.
Nor are nursing moms the only individuals who may need relatively large doses of the vitamin. Hollis' research has shown that black women may sometimes need 4,000 IU a day for months at a time to compensate for little time outdoors, heavy skin pigmentation, and/or obesity—a factor that appears to diminish the body's ability to use vitamin D efficiently (see Understanding Vitamin D Deficiency).
Another reason for moms' supplementation?
In March, researchers at Harvard Medical School reported evidence that ample vitamin D diminishes the chance a child will develop asthma, a scourge who's incidence has been rising, especially in black and low-income communities (see Childhood Vitamin D—A New Benefit?). Recently, an additional putative benefit has emerged for pregnant women and their developing babies.
A study linked elevated risk of preeclampsia—high blood pressure that develops in some women during the last half of pregnancy—with low intakes of vitamin D. This condition, which can lead to miscarriage and even the death of the mother—ordinarily develops in some three to seven percent of first pregnancies.
Pittsburgh researchers enrolled 1,198 women who were pregnant for the first time and measured their blood concentrations of vitamin D within the first 22 weeks of gestation. Subsequently, 59 women developed preeclampsia. Blood values from all but four were compared to a similar group of recruits who maintained normal blood pressure throughout their pregnancies.
The higher a woman's blood concentrations of 25-HD, the lower her chance of developing preeclampsia—and that risk fell steadily and "strikingly" with increasing vitamin D values, Lisa M. Bodnar of the University of Pittsburgh and her colleagues found.
Moreover, babies whose moms had developed preeclampsia were far more likely to have low vitamin-D values than were children whose moms had maintained normal blood pressure. "These differences were found in our population despite widespread prenatal/multivitamin use in the 3 months before delivery," Bodnar's group reports in the September Journal of Clinical Endocrinology and Metabolism.
Black women face far higher risks of developing this hypertensive syndrome. Overall, black women are also far likelier than other ethnic or racial groups to have low blood levels of vitamin D. Against this backdrop, Bodnar's group says, "our data linking vitamin D deficiency and preeclampsia risk raises the intriguing possibility that vitamin D may contribute to racial disparities in this [syndrome]."
"The story of deficiency begins with vitamin D itself and its primary mode of synthesis, which is from sunlight," argue Adekunle Dawodu of the University of Cincinnati and Carol L. Wagner of the Medical University of South Carolina in Charleston. In a commentary in the September Archives of Disease in Childhood, they report a resurgence of rickets around the world, not only in children at high latitudes, but also in the Arab world and Asia where culture or excessive temperatures may keep women and children indoors or covered up.
A shift from vitamin-D sufficiency to widespread deficiency has occurred rapidly—mostly throughout a half-century. The reason for it is clear, Dawodu and Wagner say: "insufficient sun exposure and inadequate corrective vitamin-D supplementation." They conclude, much as the Canadian Paediatric Society just has, that dosing moms during pregnancy and lactation "would achieve the double effect of preventing vitamin-D deficiency in both mothers and children." But unlike the Canadian society, they note that doses considerably higher than 2,000 IU may be necessary for some individuals and communities.
As a goal, achieving population-wide vitamin D sufficiency "may be one of the more important preventative public health initiatives," conclude Dawodu and Wagner.
---
If you would like to comment on this Food for Thought, please see the blog version.