Making connections at the Society's Signature Alumni & Friends Event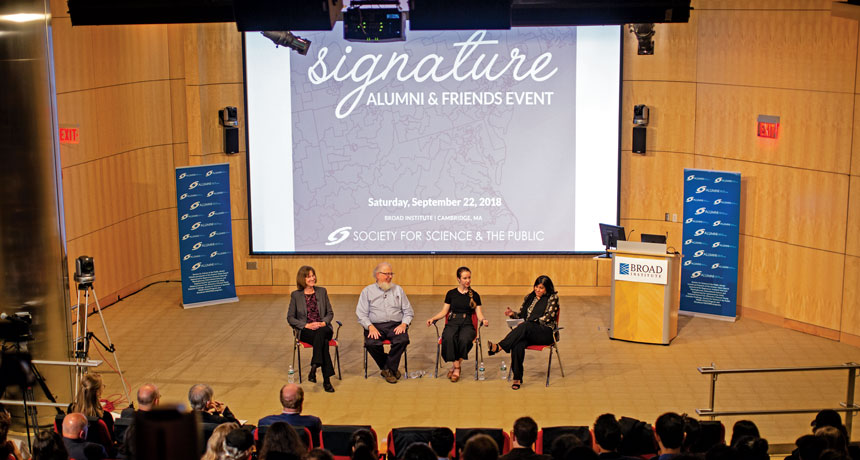 Each fall, Society for Science & the Public hosts a Signature Alumni & Friends Event for alumni of the Society's science competitions, as well as teachers, Society members and Science News subscribers. We are thrilled to provide this experience, thanks to the Broad Institute of MIT and Harvard University, for our community.
The event allows us to come together and tap into an incredible network of innovators, researchers, students and educators who share a collective passion for science and technology, a desire to tackle global challenges and who embody the Society's vision to put the power and wonder of science in everyone's hands.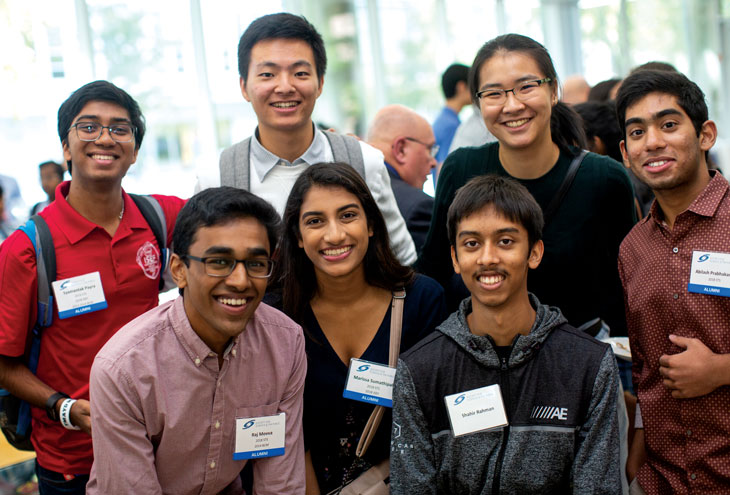 Left to right, top to bottom: Syamantak Payra (STS 2018; ISEF 2016–2018, BCM 2013–2014); Chiu Fan Bowen Lo (STS 2018, ISEF 2018); Grace Tian (STS 2018); Abilash Prabhakar (STS 2018); Raj Movva (STS 2018, BCM 2014); Marissa Sumathipala (STS 2018, ISEF 2017–2018); and Shahir Rahman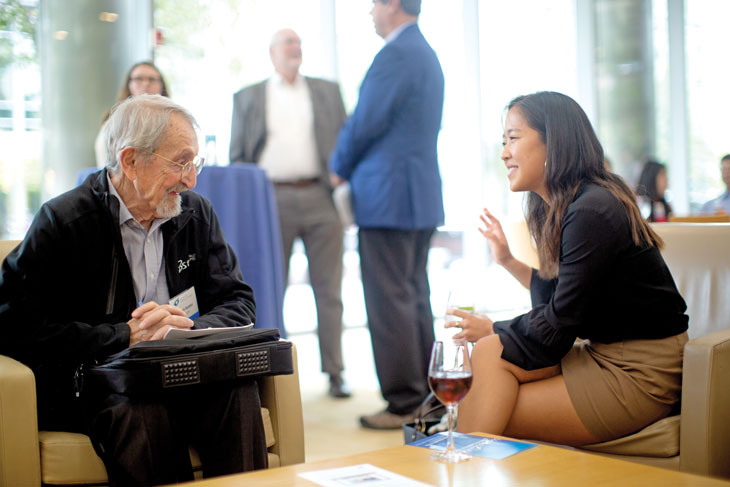 Nobel laureate Martin Karplus (STS 1947) and Yeonsoo Sara Lee (ISEF 2012).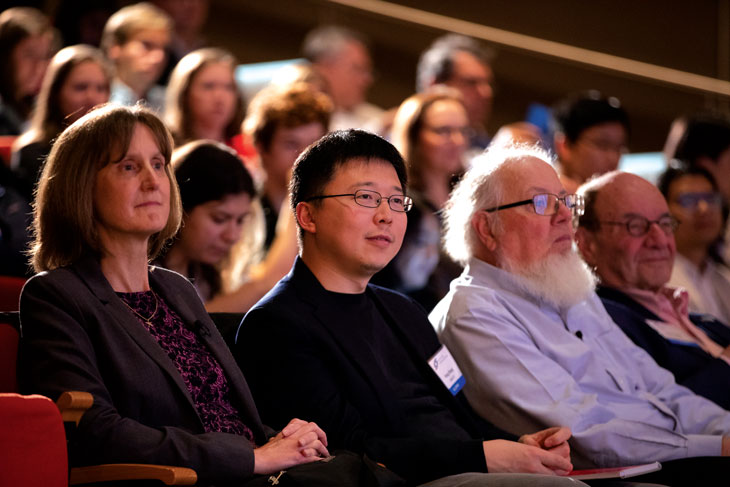 From left, Kristi Snell (STS 1985), Yield10 Bioscience; Feng Zhang (STS 2000; ISEF 1998–1999), Broad Institute; and Tom Knight (STS 1965), Ginkgo Bioworks.