Book Review: Here's Looking at Euclid: A Surprising Excursion through the Astonishing World of Math by Alex Bellos
Review by Elizabeth Quill
Numberland is a topsy-turvy place. In his new book, Bellos follows math's counterintuitive twists and turns with the surprise and delight of someone rediscovering a long-lost landscape.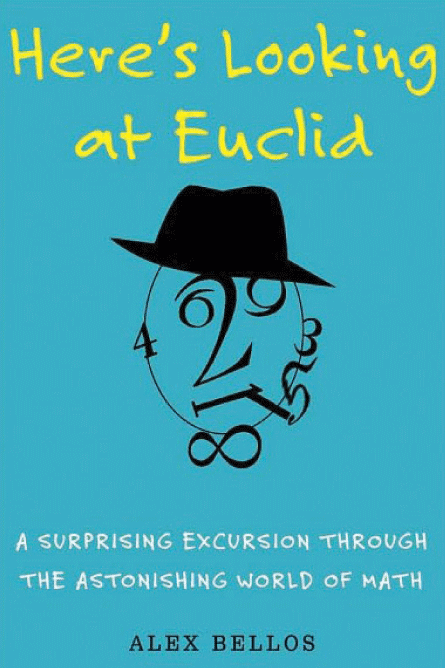 After receiving a degree in mathematics and philosophy from Oxford University, Bellos left the world of numbers for the world of words — working as a journalist first in England and later in Brazil. Curiosity brought him back to math, and his return is captured in what could be described as a mathematical travelog. "I realized that I was behaving just like a foreign correspondent on assignment, except that my destination was an abstract one," he writes.

Bellos doesn't cover ground that readers will remember from the classroom. Instead he dabbles in the stories, debates and puzzles that most interest and in some cases confound him. To do so, he travels the globe, visiting India to understand how the concept of zero came to be and to Germany to experience a speed-arithmetic competition. He even stops in to see a fanatical devotee of the slide rule living near London.

When he can't go in person, Bellos takes readers on virtual visits to numerical points of interest. He interviews researchers who study people such as the Munduruku in the Amazon, who have no words for numbers beyond five, and the people of medie­val Lincolnshire who used a base-20 counting system. He even ponders checking into the hypothetical Hilbert hotel, a destination with an infinite number of rooms.

In the end, the spirit of the book is as silly as its title, but with a serious mission — to offer readers a second chance to be surprised and inspired by math.
Free Press, 2010, 319 p., $25.