Eclipsing the sun, from Mars
NASA rover catches silhouette of Martian moon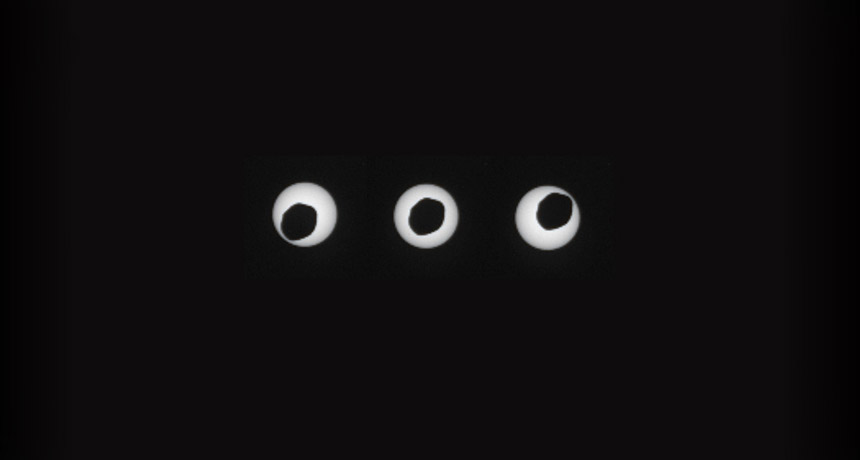 When Phobos, the larger of Mars' two moons, passed in front of the sun on August 20, NASA's Curiosity rover was watching.
Scientists carefully controlled Curiosity to snap eclipse images three seconds apart. They will use the pictures to calculate the orbit of the Martian moon with even greater precision.
The eclipse occurred at midday, when Phobos was directly overhead from Curiosity's viewpoint. That meant the moon's silhouette was near its largest against the sun — about as close to a total solar eclipse as is possible on the Red Planet.