Perhaps Alfred Nobel has met his match. Or at least his coveted prize may have. Today, the NorwegianAcademy of Science and Letters announced its inaugural Kavli Prize laureates, named in honor of Fred Kavli.
"The Kavli Prizes were created to recognize achievements in three exceptionally exciting fields, which we believe promise remarkable future discoveries and benefits for humanity in the 21st century and beyond," Kavli said today during a ceremony announcing the winners.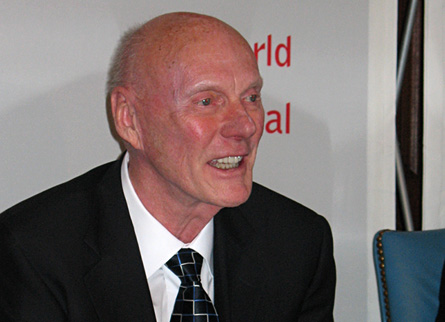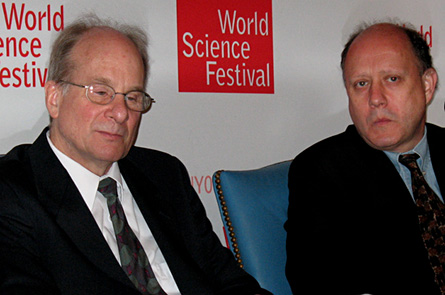 Earning a medal, a scroll and a cash award of $1 million for each of the disciplines, the scientists were recognized for outstanding scientific research. They are: Maarten Schmidt of the California Institute of Technology and Donald Lynden-Bell of Cambridge University in England for astrophysics; Louis E. Brus of Columbia University and Sumio Iijima of Meijo University in Japan for nanoscience; and Pasko Rakic of the Yale University School of Medicine, Thomas Jessell of Columbia University and Sten Grillner of the Karolinska Institute in Sweden for neuroscience.
Fred Kavli, a Norwegian-born — but now California-based — physicist, entrepreneur and philanthropist who represents his namesake organization, the Kavli Foundation, partnered with the NorwegianAcademy of Science and Letters and the Norwegian Ministry of Education to administer the Kavli Prize.
The award honors highly creative scientists, promotes the public understanding of the research fields and fosters international cooperation among scientists, according to the Kavli Foundation. That is why the NorwegianAcademy recruited international researchers distinguished in each award field to serve on the three review panels that screened prize nominees and recommended winners. The academy, however, ultimately selected the laureates.
The academy said the three awards, to be given every other year, will complement the annual Nobel Prizes, which since 1901 have been awarded for achievements in physics, chemistry, physiology or medicine, literature and peace.
This year's Kavli awards ceremony, which was held at 3 p.m. in Oslo, was simulcast at ColumbiaUniversity and webcast at 9 a.m. EST.
The celebration was a feature event of the World Science Summit, a single-day, invitation-only gathering that hosted science, business, government, media and academic leaders who explored the role today's scientific discoveries will take in shaping tomorrow's world.
The festival, the summit, the prize — they are all new experiments in bridging the gap between scientists and the public. And, as far as science prizes go, the Kavli Prize is on par with the Nobel Prize, said Kavli winner Pasko Rakic during a teleconference briefing for reporters.
If he is right and Kavli's award draws as much attention to science as the announcement of the Nobel Prize does to world peace, literature, medicine and other academic fields, the Kavli could truly become the Norwegian-style Nobel of the 21st century.