NATO committee fosters science's role in security
Not everyone knows about Science for Peace and Security, a NATO committee with a small budget that focuses on funding civil science projects with applications to countering threats. The committee's goal is developing high-quality knowledge in various areas relevant to antiterrorism, to other threats to security or to the priorities of the Partner Countries of Eastern Europe and the former Soviet Union and of the Mediterranean Dialogue countries.

Among current SPS projects is Virtual Silk Highway, or SILK-2, a multi-year NATO computer networking project which began early this millennium to bring connectivity to the eight countries of the Caucasus and Central Asia. SILK-2 provides universities and civil research institutions in participating countries with state-of-the-art satellite technology. As part of NATO assistance to Afghanistan, SILK-2 was extended to 14 institutions in Kabul (SILK-K). SILK-K will transition to SILK-Afghanistan, bringing improved connectivity to seven provincial Afghan cities.

Over a million people will make use of the new capabilities, and millions will benefit from the connection between the receiving countries and the West.

Another program, of high priority in defense against terrorism, is STANDEX — for Standoff Detection of Explosives. STANDEX's objective is to create a prototype multiple technology system for remote (standoff) detection of suicide bombers and to demonstrate it successfully under real conditions. Details of that project emerged from workshops held by SPS with the NATO (military) Research and Technology Organization. Seven leading institutions from France, Germany, the Netherlands and Russia will collaborate on the prototype. The combination of cutting-edge technologies could lead to a breakthrough in detecting improvised explosive devices, or IEDs, in a crowd. Russia has announced that it will contribute financially to the project as France, Turkey and the United States have.

STANDEX will develop new laser spectroscopic and active microwave devices and create new computer programming to control and coordinate these components. It marks the first cooperation of SPS with the U.S. Department of Homeland Security.
SPS efforts have produced immense benefits while attracting little publicity — the destruction of mélange in Azerbaijan and Uzbekistan, for example. The Soviets used mélange, a highly toxic substance, as a rocket fuel oxidizer. When the Cold War ended, 1,300 tons were left in Azerbaijan in metal barrels that began to corrode and leak. In 2005, SPS procured equipment and began rendering the mélange harmless. It finished in three years, and the mobile treatment plant is being transported to Uzbekistan to convert 1,100 tons of mélange beginning this fall. A July 2008 video on the mélange conversion is available on the SPS website.

In another SPS project, scientists from Azerbaijan, Armenia and Georgia worked for seven years to assess pollutants and radionuclides in their shared rivers, the Kura and Araks. This South Caucasus River Monitoring project, conducted in cooperation with the Organization for Security and Cooperation in Europe, or OSCE, provided laboratory facilities, consultant support and training to build capacity in the three countries.

Another successful short-term project on environmental aspects of military compounds was conducted by the Netherlands, Germany and the United States from 2006 to 2008. Environmental factors, such as safe drinking water, waste management, soil protection, storage of hazardous material and energy supply are vital in compound life cycles. The Netherlands and Austria organized a workshop in 2006 to establish how participating countries have covered environmental aspects of military compound procedures and techniques. Those countries shared experience and established a network of experts and considered follow-up activities.

In a Phase II, Germany, the Netherlands and the United States organized three workshops and an editorial meeting, resulting in three handbooks on environmental aspects of military operations. In March 2009, the NATO Standardization Agency and the Military Committee's Joint Standardization Board endorsed the development of the three SPS products into NATO-agreed documents.

These projects are just the tip of the iceberg of SPS's many efforts both to help counter threats to security and to help Partner Countries become prosperous, modern, democratic technological societies.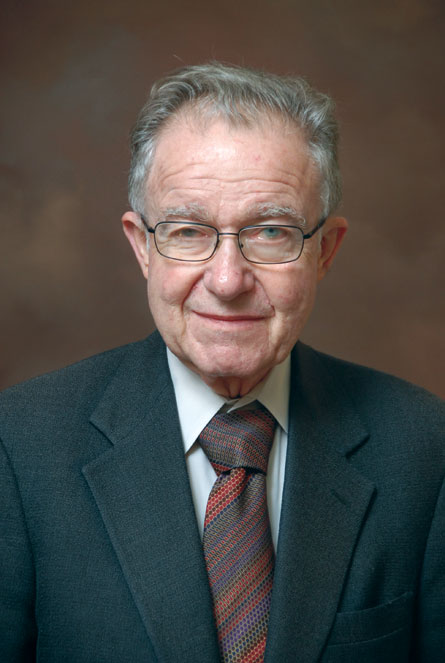 Physicist Vigdor Teplitz is the U.S. Department of State's representative to NATO's SPS committee. For more information, visit www.nato.int/science