Ebola vaccine performs well in U.K. human trial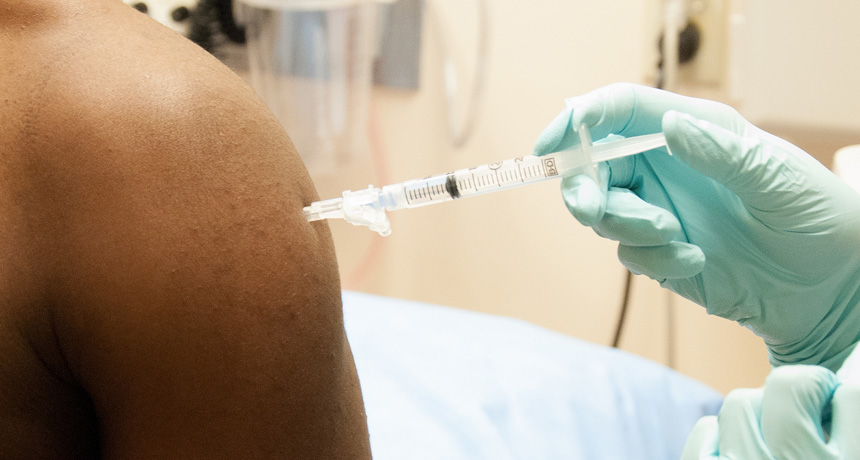 An Ebola vaccine candidate developed by GlaxoSmithKline and the National Institutes of Health effectively jump-starts the immune system with few side effects, researchers report January 28 in the New England Journal of Medicine.
The vaccine is based on a chimpanzee cold virus, called adenovirus 3 (ChAd3), that's been engineered to produce a viral protein specific to the Zaire Ebolavirus strain from the ongoing outbreak in West Africa. Ideally, it would trick the human immune system into making antibodies to fight this particular strain. A second vaccine against both the Zaire and Sudan strains is also being tested in people.
In the new phase 1 clinical study, researchers inoculated 60 healthy U.K. adults with three different dose levels of the experimental vaccine. Over four weeks, they detected antibodies for the virus in each dosage group, and only two subjects developed fevers. The vaccine is one of several that have been fast-tracked into clinical trials.  
Read all of SN's Ebola coverage.