Pluto's landscapes come into view as New Horizons closes in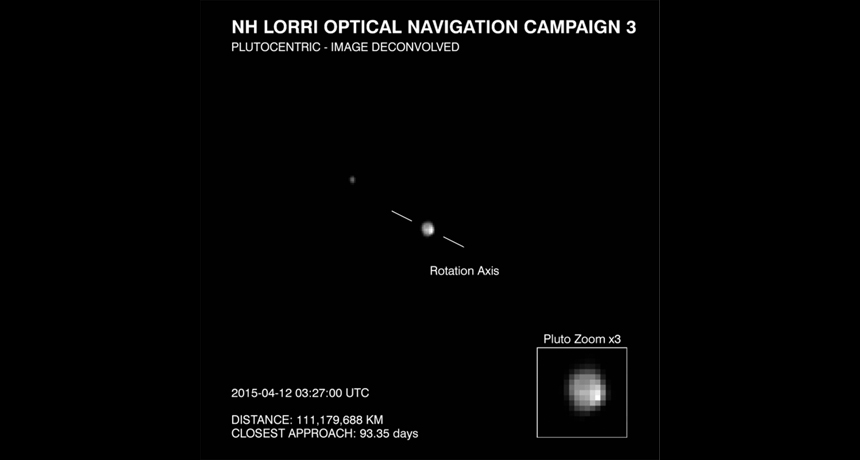 The landscapes of Pluto are starting to take shape. Bright and dark regions rotate in and out of view in new images from the New Horizons spacecraft, scheduled to buzz Pluto on July 14. A bright spot at Pluto's north pole might be a never-before-seen polar ice cap, researchers reported at a April 29 news conference. Mission scientists won't know more, however, until the spacecraft is close enough to measure the chemical composition.
The images were taken while New Horizons was just over 100 million kilometers from its target.
"After making a crossing of 114 months and a little over 2 months to go, we feel like ocean mariners," said Alan Stern, the mission's principal investigator. "We can finally see the shore."