SpaceX just launched its biggest rocket for the first time
The Falcon Heavy is the most powerful rocket since the Saturn V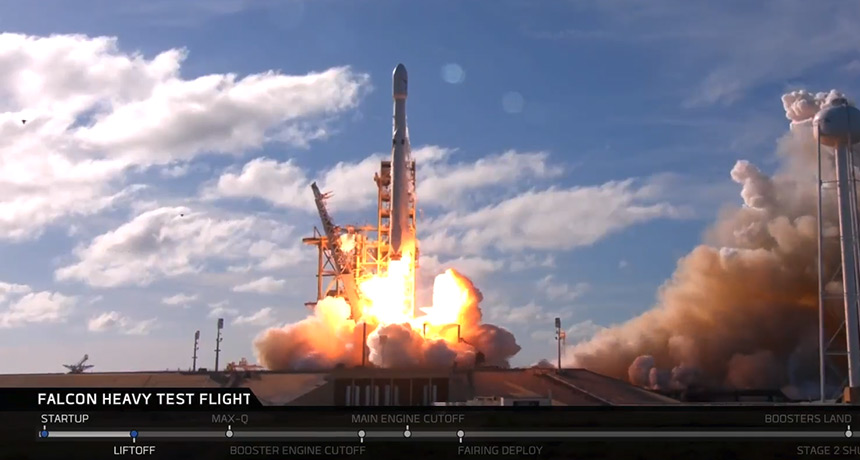 It's another record for SpaceX. At 3:50 p.m. Eastern on February 6, the private spaceflight company launched the Falcon Heavy rocket for the first time.
The Heavy — essentially three SpaceX Falcon 9 rocket boosters strapped together — is the most powerful rocket launched since the Saturn V, which shot astronauts to the moon during the Apollo program. SpaceX hopes to use the Heavy to send humans into space. The company is developing another rocket, dubbed the BFR, to eventually send people to Mars. 
Another first for this launch: the synchronized return of two of the boosters. (The third, from the center core, didn't descend properly, and instead of landing on a droneship, it hit the ocean at 300 mph.) Part of SpaceX's program is to reuse rockets, which brings down the cost of space launches. The company has successfully landed the cores of its Falcon 9 rockets 21 times and reflew a rocket six times. The company landed a previously used rocket for the first time in March.
But the cargo for today's launch is aimed at another planet. The rocket carried SpaceX CEO Elon Musk's red Tesla Roadster with "Space Oddity" by David Bowie playing on the stereo. It is now heading toward Mars.
"I love the thought of a car drifting apparently endlessly through space and perhaps being discovered by an alien race millions of years in the future," Musk tweeted in December.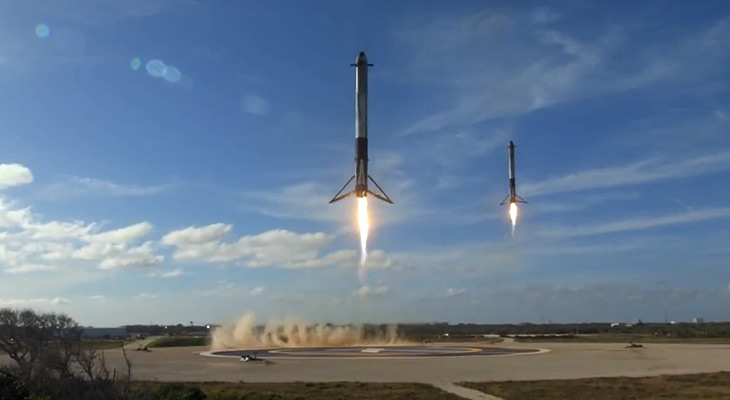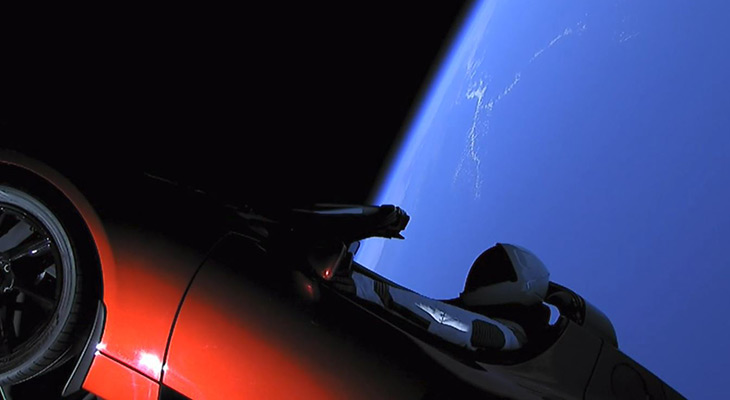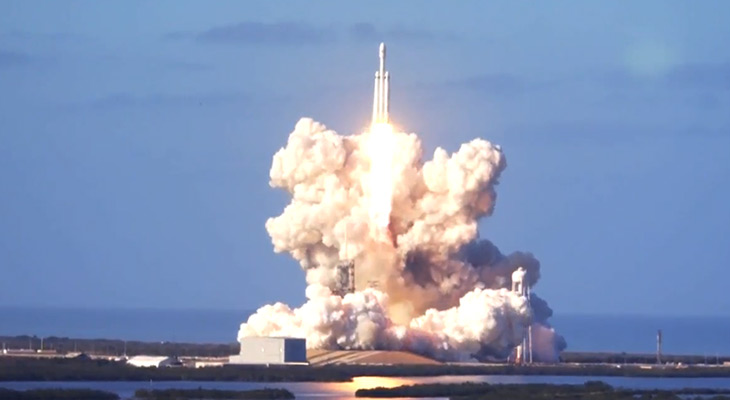 Editor's note: This story was updated on February 7 to update the status of the booster landings, and again on February 9 to correct the rocket that SpaceX hopes to use to send people to Mars. The company intends to use its BFR rocket, not the Falcon Heavy.