Bees take longer to learn floral odors polluted by vehicle fumes
Roadside pollution interferes with basics of foraging for nectar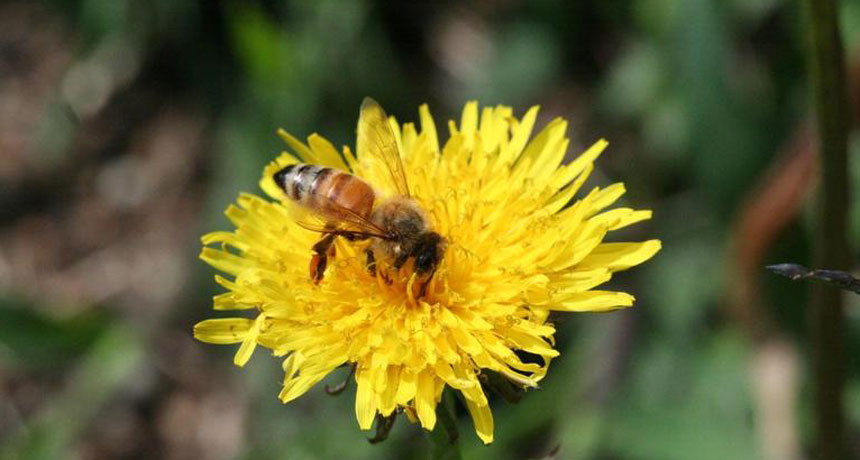 ORLANDO, Fla. — Here's another reason not to love car exhaust: The fumes may make it harder for honeybees to learn floral scents.
In lab tests, bees normally caught on quickly that a puff of floral scent meant a researcher would soon offer them a taste of sugar, Ryan James Leonard of the University of Sydney said September 30 at the International Congress of Entomology. After two sequences of puff-then-sugar, just a whiff of fragrance typically made the bees stick out their tongues. But when that floral scent was mixed with vehicle exhaust, it took the bees several more run-throughs to respond to the puff signal.
Science News headlines, in your inbox
Headlines and summaries of the latest Science News articles, delivered to your email inbox every Thursday.
Thank you for signing up!
There was a problem signing you up.
Honeybees buzzing among roadside flowers must contend with vehicle pollution as they learn various foraging cues. Another lab reported in 2013 that diesel exhaust reacted with some of the chemical components of canola flowers, rendering them more difficult for bees to recognize.
Building on that concern, Leonard and colleagues found that it was easy for bees to learn the scent of linalool, a widespread ingredient in many flower fragrances, whether mixed with exhaust fumes or not. But exhaust made it take longer than two trials for bees to learn the scent ingredients myrcene (three trials), dipentene (four) and the full, multicomponent fragrance of geraniums (six).
Road ecologists have put a lot of effort into studying how vehicles kill animals. But Leonard hopes for more interest now in how chronic exposure to traffic affects living animals.