Book Review: Don't Be Such a Scientist: Talking Substance in an Age of Style by Randy Olson
Review by Sid Perkins
In 1995, Olson came to a stunning realization: Most of his students had sat in rapt attention during lectures to pass tests, not because he was interesting.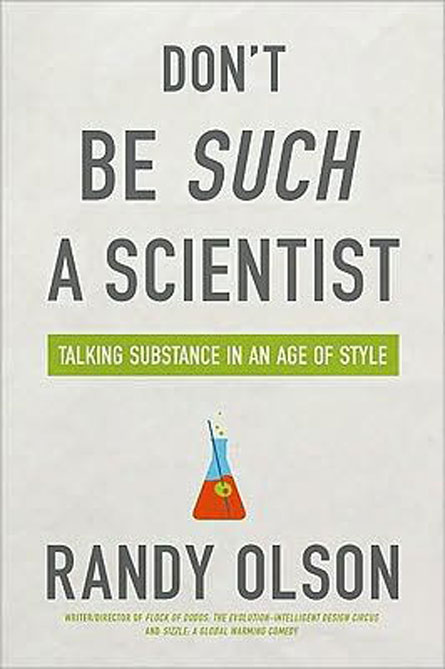 In Don't Be Such a Scientist, Olson describes how that conclusion changed his career and how it could change science communication. The book chronicles his 1995 decision to leave a tenured position as a marine biologist at the University of New Hampshire to attend film school. While there, Olson, now an award-winning filmmaker, learned that researchers could get their message across more effectively by taking a few cues from artists. For instance, journal papers and science presentations could be structured like screenplays to tell a story. Unfortunately, most researchers focus on their message's accuracy (substance) alone and ignore style, he writes.

Science News headlines, in your inbox
Headlines and summaries of the latest Science News articles, delivered to your email inbox every Thursday.
Thank you for signing up!
There was a problem signing you up.
Olson passes along tips to help scientists get and keep the public's attention in today's age of information overload. He suggests, for example, that researchers use emotion and humor to target audiences' hearts rather than their heads. Research typically provides plenty of worthwhile information, he notes, but a scientist's message has little chance of getting through if an audience doesn't care to listen.

Some scientists may scoff at suggestions that filmmaking holds lessons for their work. But Olson notes that researchers who aren't already making videos for their classes, conference presentations or YouTube will be making them soon. When all is said and done, both scientists and filmmakers tell stories, Olson says.
Island Press, 2009, 206 p., $19.95.