Watch our most-viewed videos of 2017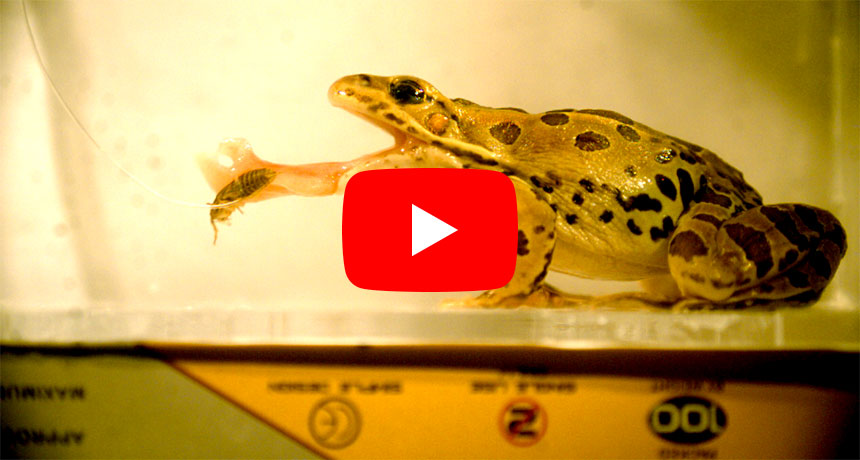 No story on the Science News website is complete without visuals. And when it comes to videos, those visuals have lives of their own on other platforms. In addition to incorporating videos into some of our articles, we also post videos to the Science News YouTube channel and the Science News magazine Facebook page, where thousands of people watch them each year.
We tackled all manner of subjects in video form in 2017— from popular events like the eclipse to significant discoveries like the detection of gravitational waves from colliding neutron stars to basic scientific questions like how tuna steer. Our most-viewed videos reflect this variety.
Here are the top five video stories from our YouTube channel in 2017:
1. How do mosquitoes dine and dash? (SN: 11/11/17, p. 13)
2. Light and gravitational waves reveal a neutron star crash (SN: 11/11/17, p. 6)
Subscribe to Science News
Get great science journalism, from the most trusted source, delivered to your doorstep.
3. A star explodes: the story of supernova 1987A (SN: 2/18/17, p. 20)
4. How are frog tongues so sticky? (SN: 3/4/17, p. 11)
5. Wild male cuttlefish duke it out over a female (SN Online: 5/12/17)
Facebook viewers also liked our video about gravitational waves. But after that, the most popular video stories of 2017 were a different lineup:
1. Light and gravitational waves reveal a neutron star crash (SN Online: 10/16/17)
2. Cassini's timeline to destruction (SN Online: 9/11/17)
The timeline to Cassini's destruction

On September 15, the Cassini spacecraft will plunge into Saturn and burn up in the atmosphere. Here's what its final moments will look like, as narrated by lead propulsion engineer Todd Barber.

Posted by Science News Magazine on Tuesday, September 12, 2017
3. How to pack wings like a ladybug (SN Online: 6/13/17)
4. Seven times Curiosity proved how awesome Mars used to be (SN Online: 8/4/17)
5. Gecko grippers work in low gravity (SN Online: 6/28/17)