Hubble telescope spots our galaxy's newest neighbor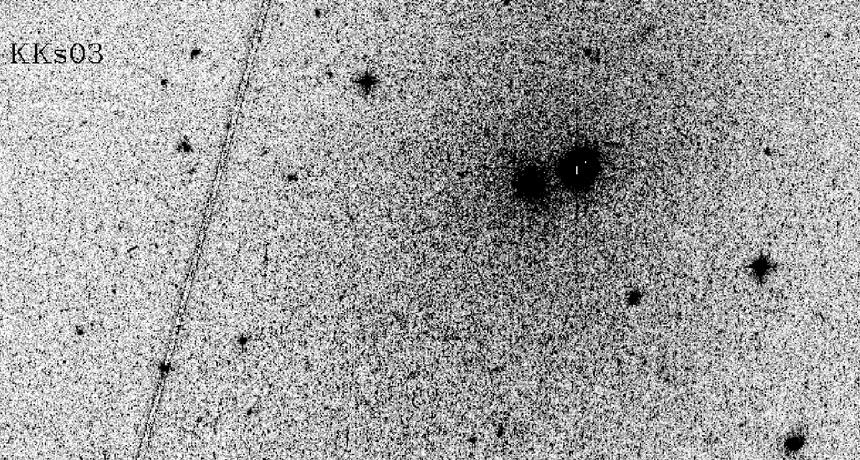 The Milky Way galaxy has a new neighbor. The newcomer, called Kks3, is a tiny, isolated dwarf galaxy that sits almost 7 million light-years away in the constellation Hydrus. It's low on the gas and dust needed to make new stars. But unlike other dwarfs like it, Kks3 doesn't have a big companion galaxy stripping away those raw star-making materials. That may mean that there's another way to create this kind of isolated dwarf galaxy — and it could offer clues to how galaxies in the universe form.
Astronomers describe the new galaxy December 21 in the Monthly Notices of the Royal Astronomical Society.