50 years ago, nuclear blasting for gas boomed. Today it's a bust.
Excerpt from the December 17, 1966, issue of Science News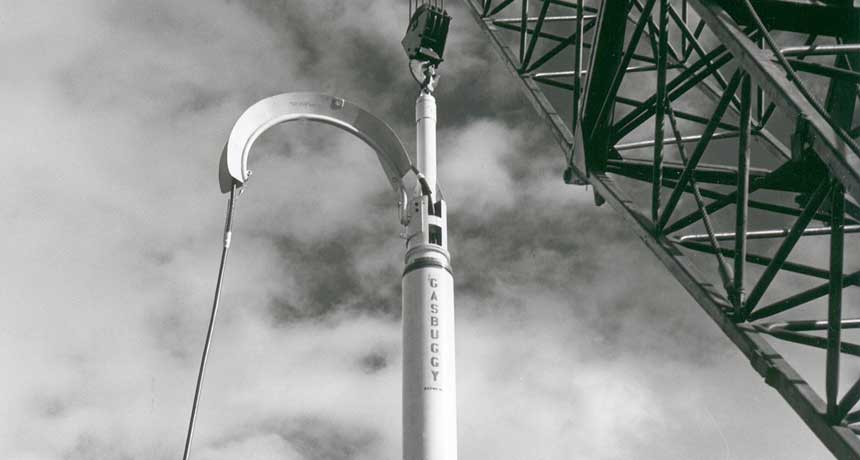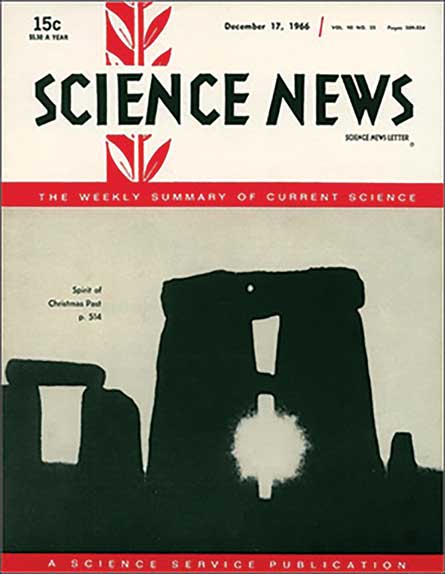 Atom blast for gas
A pair of simultaneous nuclear explosions, one more than 1.6 miles underground and the other 1,000 feet above it, have been proposed as a way to extract huge quantities of natural gas from subterranean rock. Each blast would be … about 2.5 times the size of the bomb used at Hiroshima. By breaking up tight gas-bearing rock formations, a flow of presently inaccessible gas may be made available.… A single-blast experiment, called Project Gasbuggy, is already planned. — Science News, December 17, 1966
Update
On December 10, 1967, Project Gasbuggy went ahead, with a 29-kiloton nuclear explosion deep underground in northwestern New Mexico. The blast released natural gas, but the gas was radio­active. The area is still regularly monitored for radioactive contamination. Today, natural gas trapped below Earth's surface is often extracted via fracking, which breaks up rock using pressurized fluid (SN: 9/8/12, p. 20). Though less extreme, potential links to drinking water contamination and earthquakes have stoked fears about the technique.