Book Review: The Social Animal: The Hidden Sources of Love, Character, and Achievement by David Brooks
Review by Bruce Bower
In his new book, New York Times columnist Brooks describes human nature as shaped by a search for mates and other relationships, guided by unconscious feelings about oneself and others that develop early in life. Fair enough. That idea has plenty of scientific supporters and dates back more than a century, even if it ignores how conscious deliberations fit into the mix.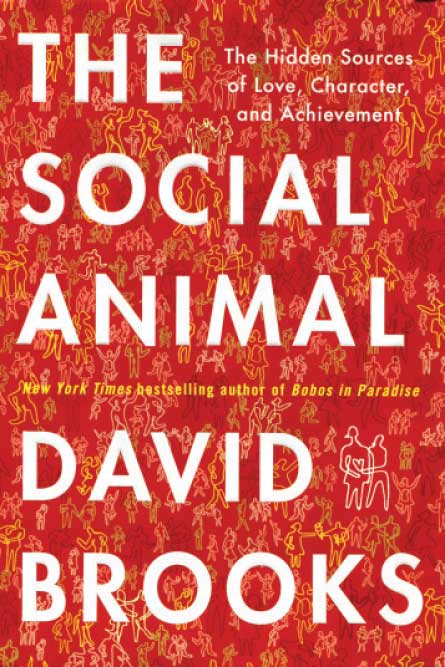 But Brooks' narrative fails to pick up steam. First, he ushers in two fictional characters, Harold and Erica, but the eventual spouses never develop into fully realized characters. As a young Erica tries to adjust to college and the legacy of an emotionally unstable mother, Brooks veers into a discussion of research on self-control. As Harold discovers the joys of English, Brooks takes an extended detour into experiments on how people acquire knowledge and achieve insights. And so on.

As Harold and Erica's lives play out, Brooks hilariously dissects the lifestyles of the rich and overeducated types that the pair encounter. The book begins with Harold's parents meeting at a resort frequented by what Brooks dubs the Composure Class. These effortless achievers have looks, wealth and perfect families. They are also ceaselessly annoying.
Brooks also succeeds at describing research on social norms and cultural differences. On the other hand, his portrayal of decision making as an integration of countless past emotional judgments is a stretch, based on what's currently known.

Random House, 2011, 424 p., $27.