Central Park in the Dark: More Mysteries of Urban Wildlife
Review by Rachel Ehrenberg
Marie Winn's tale of adventures in Central Park begins with darkness. She explores the cultural and literary associations between night and death, and the backstory of why humans are afraid of the dark. But, for her, curiosity and logic override fear — these days more crime occurs in the park during the day. So Winn sets off and running on a nighttime safari through the 800-plus acres that make up one of the world's most fabled green spaces.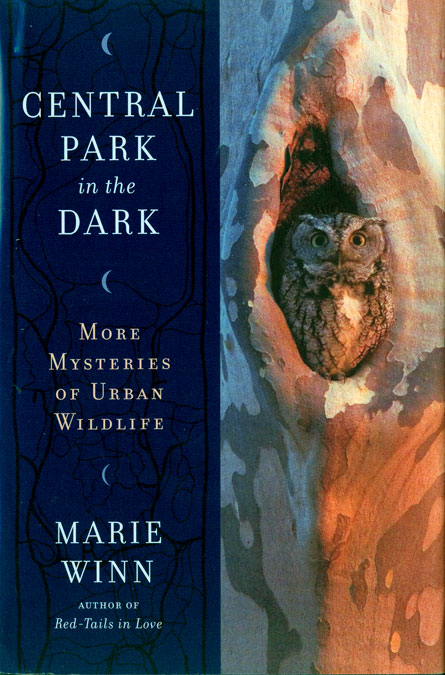 Screech owls, slugs, beetles and bats are among the wonders Winn and her compatriots stalk during 11 years of forays. Winn delves into each species' natural history, including not only information gleaned from field guides and scientists, but also quotes from Thoreau, Shakespeare and Ogden Nash.
Her tone is conversational and infused with enthusiasm. The reader is a listener at a cocktail party, and Winn's stories are peppered with asides. She references her moods and those of her companions, which include a group of amateur astronomers who hang out on the Great Lawn (the star guys) and her poem-writing friend Charles (the sun drops/the cold slides in/owl time).
A writer for the Wall Street Journal and author of Red-Tails in Love, Winn interweaves hard facts with narratives. City dwellers and visitors will appreciate the precise descriptions of specific benches, trees or outcrops where Winn saw a silver-haired bat chasing insects or a black witch moth. The book may well prompt more people to abandon their fears and visit Central Park in the dark.
Farrar, Straus and Giroux, 2008, 304 p., $25