Coronavirus reinfections appear rare, especially in people younger than 65
Previous infections provide up to 80 percent protection from future bouts of COVID-19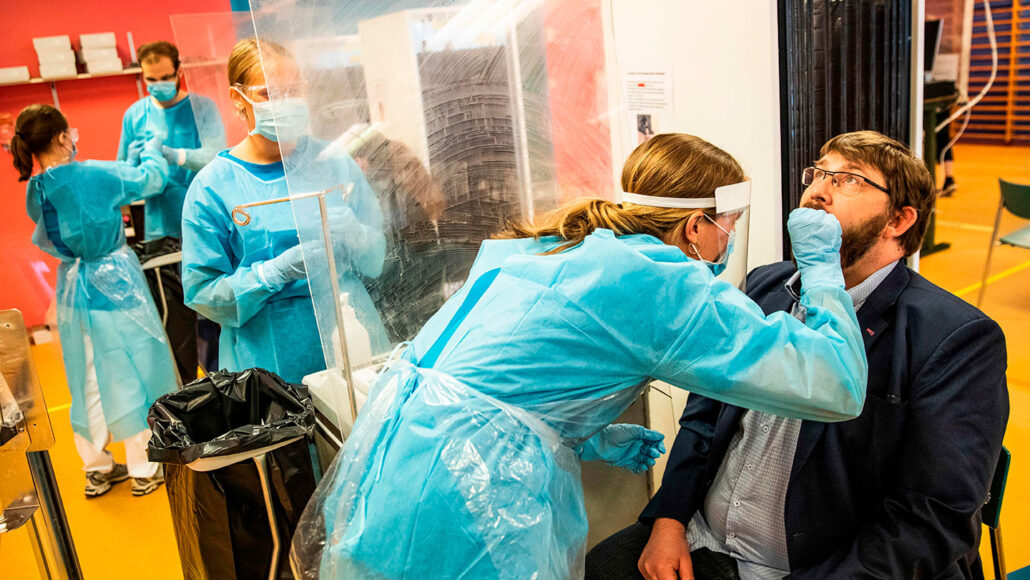 Second bouts of COVID-19 are rare, though people 65 years and older may be at higher risk of reinfection than younger ones, a study from Denmark suggests.
The first documented coronavirus reinfection was reported in August 2020, immediately sparking questions over how common such cases might be (SN: 8/24/20). Studies in health care workers, a group at high risk of exposure to the coronavirus, suggest that previously infected people are protected for at least five months after their first round of COVID-19. But reinfection rates in broader communities have been less clear.
Of 11,068 people who tested positive for the coronavirus during Denmark's first COVID-19 surge from March to May 2020, only 72, or 0.65 percent, tested positive a few months later during another wave of infections that began in September, researchers report March 17 in the Lancet. But of more than 514,000 people who tested negative in the spring, 16,819, or 3.27 percent, were infected during the fall surge.
Based on those rates, a previous infection offers around 80 percent protection from a second infection for people under age 65. What's more, there was no sign that the immunity waned over more than six months. But that level of immunity drops to 47 percent for individuals 65 years and older, the team found.
The study was done before more contagious coronavirus variants swept through Denmark. It's still unclear how protective immune responses from prior infections might be against those variants. Some variants may evade the immune responses sparked by previous infections or vaccines, lowering the threshold for reinfection for those viruses (SN: 2/5/21).
The findings and uncertainties over variants mean that even people who have already recovered from COVID-19, and particularly those who are older, should get vaccinated to boost existing immunity, the researchers write.