New NOAA climate office would meet growing needs
As the U.S. Global Change Research Program's 2009 report indicates, climate-related impacts are already evident and expected to increase. Signs of change abound. Sea level rise. Longer growing seasons. Increases in heavy downpours. Droughts. Extended ice-free seasons and more.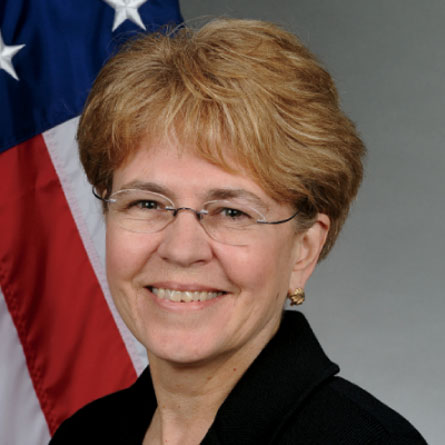 Individuals, decision makers and government officials are asking how they can best prepare their families, businesses and communities for the impacts of climate change. They worry about managing flood risks, planting the right crops, allocating water and making smart business decisions. In just about every sector the need for data and other climate information to support vital decisions is on a fast track, from requests to inform local planning policies, to regional and national questions about energy and food security, to worldwide concerns about diminishing water resources. The National Oceanic and Atmospheric Administration is the nation's primary source of data and research on the oceans and atmosphere, and demands on the agency to provide trusted, timely and accessible information are growing quickly.
Yet NOAA's and the nation's climate-related information resources are not organized to meet the growing demand. To remain relevant and responsive, NOAA must adapt.
Recognizing the urgency of climate-related information needs, Commerce Secretary Gary Locke and I have announced the intent to establish the NOAA Climate Service. This new entity would bring together long-standing NOAA capabilities into a single office. NOAA already responds to millions of annual requests for climate information through Nobel Peace Prize–winning researchers and assessments, observations, predictions, training and critical on-the-ground service delivery. With one highly visible, responsive point of entry to climate science and services, NOAA will be better prepared to continue its internationally recognized role in the development and delivery of climate science, tools, products and information.
Thomas R. Karl, director of NOAA's National Climatic Data Center, will serve as transitional director of the NOAA Climate Service. Six new Regional Climate Services directors will provide leadership in developing an integrated climate services program.
No single agency can tackle climate change alone. Underpinned by scientific integrity and working closely with NOAA's many federal, regional, state, local, academic and private sector partners, the new climate office will work effectively within the federal family, leverage other partnerships and address gaps wherever possible. I continue to be grateful for the enthusiastic support of Commerce Secretary Locke and the many excellent recommendations we have received, including those from the NOAA Science Advisory Board, National Academies and National Academy of Public Administration.
In our proposed reorganization, NOAA's Office of Oceanic and Atmospheric Research will continue to incubate research that leads to new knowledge as well as many valuable products and services. OAR made significant contributions that helped open the world's eyes to the risks of greenhouse gas emissions, climate change and ocean acidification. Growing new research within OAR and strengthening science across NOAA remain top priorities.
When Commerce Secretary Locke and I announced the proposed NOAA Climate Service, we also introduced the new NOAA Climate Portal at www.climate.gov. As a single portal to climate information, data, products and services, this dynamic new site is a first step toward making the rich scope of NOAA's and others' information available in one easy-to-use resource.
NOAA's new climate portal offers timely access to a variety of resources: an interactive "climate dashboard" enabling users to see a range of constantly updating climate datasets over adjustable timescales; details about NOAA data products, with links to the sources of comprehensive datasets; ClimateWatch, an online magazine highlighting new climate research explained by the scientists themselves; educational resources; and easily understood facts and presentations about climate science and climate impacts.
The Obama Administration recognizes that climate change is one of the greatest challenges facing our nation. How we face this challenge, how effectively we tackle the public health, economic and environmental threats it poses, and how effectively we embrace the opportunities it presents, will shape our lives and our legacy to our children and all future generations. NOAA's proposed climate office is a major step in a critically needed new direction.
Scientist Jane Lubchenco is Under Secretary of Commerce for Oceans and Atmosphere and administrator of the National Oceanic and Atmospheric Administration.