Food for Mars
It's a daunting challenge, NASA says.
CHICAGO — Most people find the palatability of in-flight entrees an oxymoron. But even frequent fliers seldom encounter more than a few such meals per week. Astronauts, in contrast, may have to survive months in orbit dining on a really limited menu of processed foods and reconstituted beverages served from oh-so-glamorous plastic pouches. Luckily, even the International Space Station can restock its pantry several times a year because these foods are relatively perishable. Which explains the problem NASA faces in planning for really long missions — like a trip to Mars.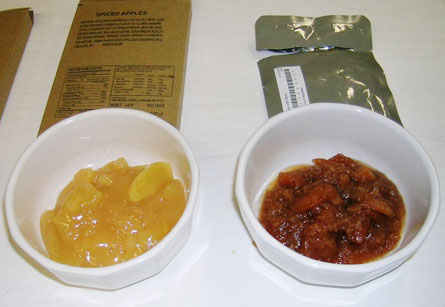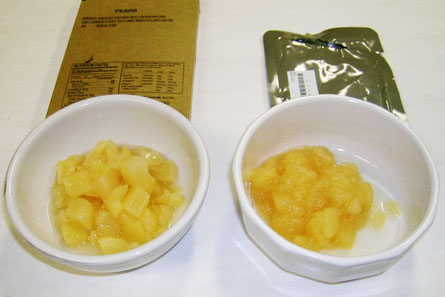 Astronaut foods may appear indestructible, but many crew favorites don't retain their nutrition or palatability for even a year, notes Michele Perchonok.
She should know. Perchonok manages not only NASA's advanced food technology program, but also the development and preparation of foods for shuttle astronauts. At the Institute of Food Technology annual meeting, on July 20, she described NASA's limited larder.
Foods destined for space shuttle missions must have a shelf life of a year, and 18 months if they'll be deployed on the International Space Station. Of the roughly 65 foods currently available for stocking spacecraft and deemed really palatable by NASA taste panels, 10 will lose their appeal within a year — turning off-color, mushy or tasteless, she reported. By the end of five years, Perchonok says, "we're down to seven items."
Moreover, she adds, "studies have shown that if the acceptability or the sensory properties degrade, so does the [food's] nutrition." Indeed, after one year, space food exhibits notable losses of vitamin A, folic acid (an important B vitamin) and thiamine (another B vitamin that plays a role in the body's use of carbs and certain building blocks of proteins). And nutrient losses don't end there, Perchonok says. "Basically, after one year, we are out of vitamin C."
Sure, NASA could supply astronauts with multi-vitamin pills. But that's no panacea, Perchonok observes, since preliminary studies by NASA have shown that the potency of vitamins diminishes faster in pills than it does in foods.
Clearly, she says, these food-nutrient losses are "pretty serious." So if NASA wants to be able to stock a spacecraft for Mars travel, "we've got a problem."
Using current propulsion systems, the space agency has to plan on it taking between 6 and 8 months to travel each way to Mars, Perchonok explains. Since Mars and Earth come close to each other only once every other year, crews "will have to stay on the surface for 18 months" before returning home, she adds.
Because glitches may arise or crews may be asked to help stock a Martian pantry for followup visitors from Earth, NASA's goal is the development of foods that will remain both safe and appetizing for at least five years.
Canned goods have a good shelf life, but can't be heated in microwaves — and are considerably heavier than the pouches that astronaut food is dispensed in today. And weight is a big issue. It constitutes about 15 percent of the payload of food, which is expected to weigh 9,660 kilograms (10.6 U.S. tons) for a crew of 6 heading out to Mars.
To keep the weight down, foods are eaten in their packaging. And today's foil-lined pouches tend to work well when conventionally heat sterilized — but can delaminate when their contents are subjected to "pressure assisted" thermal sterilization, a new technique being developed by C. Patrick Dunne of the Army's Natick, Mass.-based Soldier R&D Center and his colleagues. Dunne's consumers are military troops sent into the field with rations packaged as meals ready to eat, or MREs. (Dunne's innovative pressure-assisted sterilization helped him win selection as an IFT research fellow, last year.)
MREs must have a shelf life of three years at 26 °C, Dunne reported at the IFT meeting last week. And though the experimental pressure-assisted sterilization system he reported on is slow (able to sterilize just 10 MREs per half hour), he expects the technology eventually can be scaled up to a continuous processing of 50 pouches per minute.
The new technology's real benefit is taste, he noted. A salmon fillet in Alfredo sauce processed with the new pressure-assisted technology not only tastes yummy, he says, but also "looks like a salmon that was poached — not like cat food."
Subscribe to Science News
Get great science journalism, from the most trusted source, delivered to your doorstep.
Taste is a particularly pivotal issue for astronaut food: Crews need to eat every bite of what they open up. Crumbs from cookies or crackers can make a mess and eventually get into someone's eyes, Perchonok says. Wet foods that aren't completely gobbled up will eventually go bad and stink up a spacecraft. Which can become especially nasty since astronauts don't take out the trash every day but bring it back home with them or hold it for months until they can pack it into a craft that is destined to travel towards Earth's surface (but actually incinerate in the atmosphere).
Bottom line, Perchonok says: NASA needs new ideas for light-weight, very air-tight flexible food packaging that can seal in freshness and sterility for at least three years. Luckily, there should be ample time to find such alternatives since travel to Mars is still many years away, Perchonok says: "Probably 2035 at the earliest."