Baby birds' brains selectively respond to dads' songs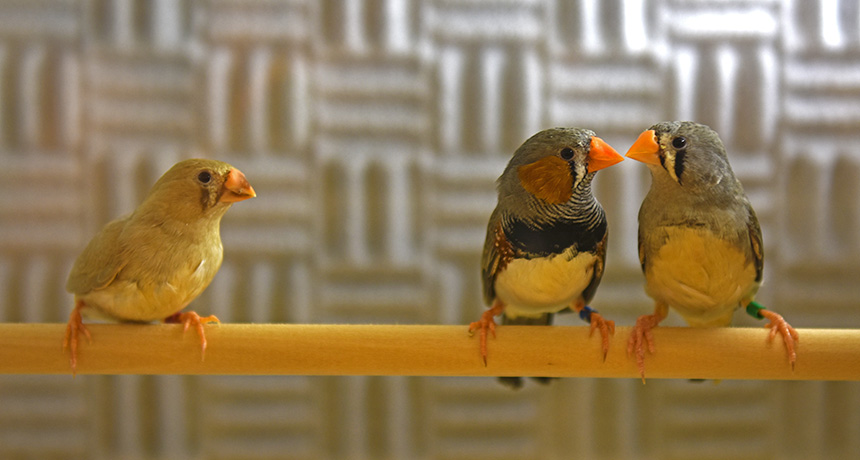 Young zebra finches (Taeniopygia guttata) learn to sing from a teacher, usually dad. Remembering dad's tunes may even be hardwired into the birds' brains.
Researchers at the Okinawa Institute of Science and Technology in Japan measured activity in the brains of male juvenile birds listening to recordings of singing adult males, including their fathers. The team focused its efforts on neurons in a part of the brain called the caudomedial nidopallium that's thought to influence song learning and memory.
A subset of neurons in the caudomedial nidopallium lit up in response to songs performed by dad but not those of strangers, the team reports June 21 in Nature Communications. The more baby birds heard songs, the more their neurons responded and the clearer their own songs became. Sleep and a neurotransmitter called GABA influenced this selectivity.
The researchers suggest that this particular region of the brain stores song memories as finches learn to sing, and GABA may drive the storage of dad's songs over others.
Researchers played a variety of sounds for young zebra finches: their own song, dad's song and songs and calls from other adult finches. Over time, their songs became more and more similar to that of their father.
Subscribe to Science News
Get great science journalism, from the most trusted source, delivered to your doorstep.
Credit: M. Cooper/OIST