Cells make their move with their 'skeletons'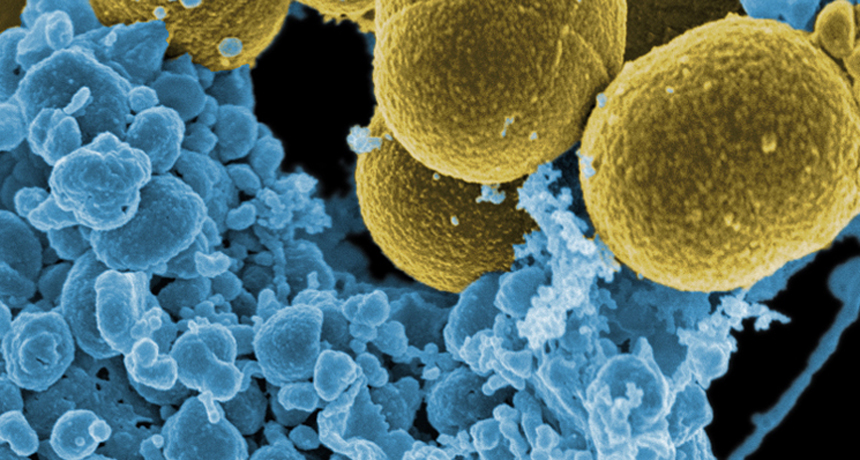 From attacking foreign invaders to spreading cancer to healing wounds, cells in the body are constantly on the move.
To know where to go, cells track chemical signals from their surroundings. A close look at blood cells shows that the cells can pick up tiny differences between their front and back ends. Those differences then tell the cell where to go, researchers report October 27 in Nature Communications.  A second paper published October 23 in Cell Reports shows that a cell's fibrous skeleton plays a direct role in how cells sense chemical trails. Without the skeleton, the cell doesn't know which way to go, the team found.
A better understanding of what makes cells move could one day lead to better defenses against the spread of cancer and possibly also improved wound healing, the scientists suggest.
GET GOING  An attractive chemical lures lab-grown human leukemia cells to move toward a pipette tip.
Credit: Yulia Artemenko/Johns Hopkins Medicine