NASA's TESS spacecraft launches to begin its exoplanet search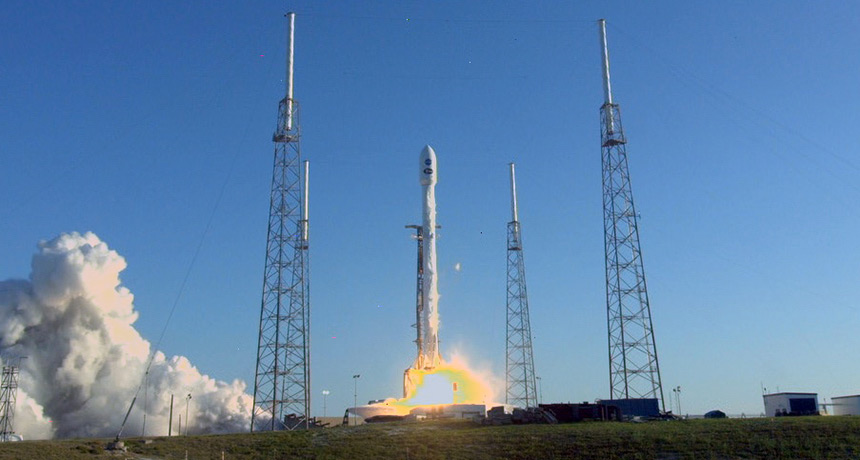 After a two-day delay, the planet-hunting TESS telescope successfully launched into a clear blue sky at Cape Canaveral, Fla., at 6:51 p.m. EDT on April 18.
TESS, the Transiting Exoplanet Survey Satellite, is headed to an orbit between the Earth and the moon, a journey that will take about two months. In its first two years, the telescope will seek planets orbiting 200,000 nearby, bright stars, and identify the best planets for further study. TESS' cameras will survey 85 percent of the sky by splitting it up into 26 zones and focusing on each zone for 27 days apiece.
TESS launched on a SpaceX Falcon 9 rocket. A previous launch attempt on April 16 was scrubbed so that SpaceX could run more tests on the rocket's guidance, navigation and control system. SpaceX recovered the rocket's first stage booster on an autonomous drone ship and hopes to reuse the rocket on a future launch.