Conversations with Maya: Afton Vechery
Maya Ajmera, President & CEO of the Society for Science and Publisher of Science News, chatted with Afton Vechery, an alumnus of the 2005 International Science and Engineering Fair (ISEF). Vechery is cofounder and CEO of Modern Fertility, a reproductive health company making personalized fertility information and support more accessible. Recently acquired by the telehealth company Ro, Modern Fertility is building a vertically integrated platform for women to own every part of their health. We are thrilled to share an edited summary of their conversation.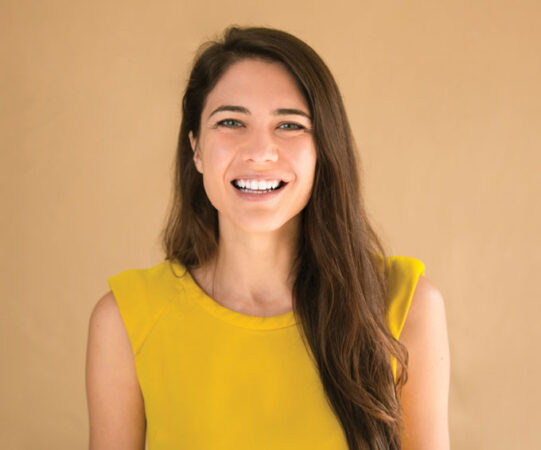 You are an alum of ISEF 2005, where you competed with your project called "Contamination of Proximate Wells in the Piedmont Region." How did that competition impact your life?
ISEF was really one of the most formative experiences of my life to date. It was the first time that I learned what it meant to truly be an expert in something. Becoming a subject matter expert in a very narrow slice of science when I was only in high school gave me a lot of confidence and taught me the sheer power of applying science in a business framework. Scientific developments are some of the most impactful ways to improve society, but if we don't think about them with a business mind set, the learnings can stay isolated in academia.
A lot of ISEF alumni have founded their own companies. Do you think there's a link between participating in science fair and the start-up world?
Absolutely. I think there are a lot of parallels between participating in science fair and the entrepreneurial journey. Nothing can prepare you for starting a company, but when I think back on things that prepared me along the way, science fair is at the top of the list. It's the persistence and grit to continue to move forward with the scientific process without knowing what the outcome may be and the skill set you get when presenting and defending your findings to experts and the broader public.
The company you launched, Modern Fertility, introduced its first fertility testing kits in August 2017. Please tell us about the company and your impetus for launching it.
My introduction to the fertility and infertility space started when I was working in health care private equity where I identified sectors of health care that were growing fast and had consolidation potential. Because of my personal passion for women's health, I spent a lot of time in that industry and stumbled upon the infertility space. While I had to learn the business and science of infertility, it was the emotional aspect that stuck with me. I would go to infertility clinics and talk to women who had never been told that fertility declined with age or that in vitro fertilization wouldn't work for everyone. Something about the model didn't sit well with me — it was focused on growth of a reactive approach, with infertility treatments coming at extremely high costs, largely out of pocket for women. Women felt blindsided, particularly because they had little to no proactive education.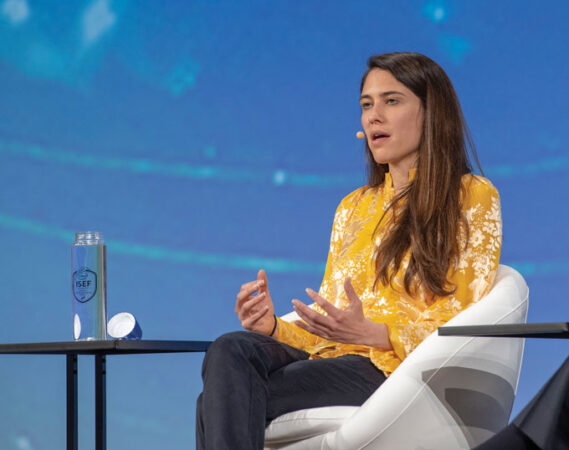 I was 22 at the time. I don't think I really knew what to do with those conversations, but I did feel like I had a secret window into conversations that I was definitely not having with my girlfriends. Fast forward to working at 23andMe, and I realized that I was waiting until later in life to start my family. I tried to request a baseline fertility test and my doctor said no because I wasn't actively trying or failing to start a family. I ended up going to an infertility clinic to request the test and had to pay out of pocket. When I finally got my test results, it was so empowering to have a conversation with my doctor, my partner and myself.
This all clicked with the cultural shift that's been under way: Women are demanding more information about their bodies to have more power over what impacts their health and lives.
We wanted to start as a fertility information company because we believe that awareness and education is the critical first step. How could women own the decisions impacting their bodies and futures, whatever those might be? We took the exact same tests typically done in infertility clinics, took them out of the clinics and made them available to women on their own terms. We launched our hormone test with a clinical study that demonstrated the concordance and interchangeability of our at-home test and a traditional venous blood draw, providing women with an easier and more accessible format for hormone testing. Our full concordance study was published by the Green Journal, the official publication of the American College of Obstetricians and Gynecologists. Since launching that test, Modern Fertility has expanded into other areas to help women gain more insight into reproductive health.
Women's health and their control over their own health is a hotly debated topic right now. I would love to get your thoughts on the issue.
Women's health has been highly debated and politicized for centuries, and it's certainly coming to a head in many ways right now. I think what this really tells us is that our health care system is not set up to give women all of the tools that they need for them to play an active role in their health. The Modern Fertility point of view is that we need to put the power of fertility knowledge directly in the hands of women.
The Femtech Industry, which focuses on technology connected to women's health is growing at a rapid pace. Why do you think that's the case?
I think there's so much more work and growth that we need to see, but I believe the momentum to date comes down to a few key facts. In order for the industry to grow, there has to be women leaders creating the tools, products and services that women everywhere want — whether they've known they've wanted it all along or are realizing now that there are finally more options. The increase in women leaders, although still relatively small and in need of support, is giving women a taste of what it looks like to have businesses and products created specifically for us. This taste is opening the floodgates, inspiring more women to start companies or projects that solve our problems and setting a new standard for women everywhere in what they expect of products. This is showing that there is a rapidly growing market here, and venture capitalists are realizing that this is a sector that can make money.
Modern Fertility was recently acquired. What is your current role in the company and what is next for you?
A big part of the decision to move forward with the acquisition was to accelerate everything that we were doing at Modern Fertility and the change we want to see in women's health. We were acquired by Ro, a $5 billion telehealth company, to be their women's health vertical. As part of that acquisition, there's a commitment to continued investment in women's health, because we believe it can and should be even bigger than men's health. There is just so much work that needs to be done, and we do not have time to lose. There are massive gaps in care that women everywhere are facing today. I am personally motivated to do everything I can in my lifetime to continue to close that gap. I joined Ro as President of their women's health division. My cofounder and I are continuing on alongside the Modern Fertility team, and we're doubling the size of the Modern Fertility team by year-end.
There are many challenges in the world today. What's keeping you up at night?
As an industry, we are not making progress fast enough. We are just too far behind in women's health care and research, and we have no time to lose. This is about access to excellent health care for all people, which should be a human right.