Book Review: The New Cool: A Visionary Teacher, His FIRST Robotics Team, and the Ultimate Battle of Smarts by Neal Bascomb
Review by Devin Powell
With seconds on the clock, a nervous high school senior named Kevin lines up the shot. He presses a button, and half a dozen balls fly through the air. The D'Penguineers win; the crowd goes wild.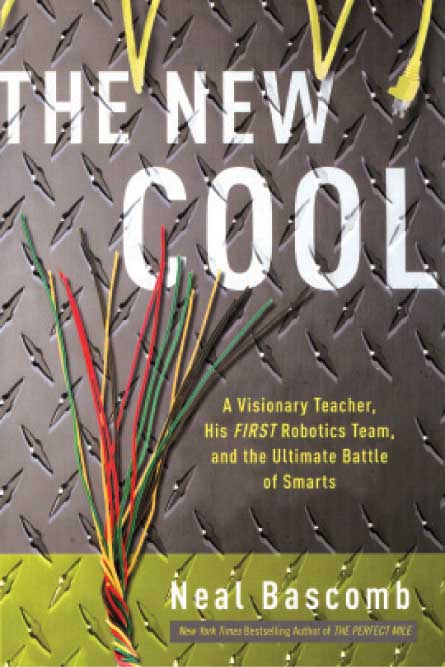 In his latest book, Bascomb makes the case that high school robotics competitions can be every bit as cool as sports. He chronicles the daily dramas of a California team on the path to FIRST, a competition that attracts hundreds of thousands of students annually.
Nerds are the heroes of this epic tale, starting with Dean Kamen, inventor of the Segway and founder of the competition in 1989. The team's leader is Amir Abo-Shaeer, an engineer turned teacher. His dream: to create a new hands-on approach to high school education at Dos Pueblos Engineering Academy.
Abo-Shaeer guides 31 seniors through the day-to-day challenges of designing, building and debugging a robot. Meet Gabe, who wrote his first computer program at age 5. Cheer for Chase, a snowboarder and team captain, as he pilots the robot to victory after victory.
All in all, the book reads like a feel-good sports movie, peppered with high school banter and physics lessons. Expect close-ups of competitors dealing with nerves and blow-by-blow descriptions of robots shooting balls like mechanized Michael Jordans.
Bascomb spends little time exploring the problems in U.S. science and engineering education that motivate the competition. But readers concerned about these issues may find comfort in a book that's just as enthusiastic as its pro­tagonists — some of the best and bright­est kids in the nation.
Crown Publishers, 2011, 337 p., $25.