BOOK REVIEW: Under the Surface: Fracking, Fortunes and the Fate of the Marcellus Shale by Tom Wilber
Review by Rachel Ehrenberg
Deep in the earth, from eastern Ohio through West Virginia, Pennsylvania and upstate New York, lies the Marcellus Shale, a nearly 400-million-year-old geologic formation harboring vast quantities of natural gas. That statement isn't up for debate, which makes it rare in the divisive discussions about the rush for gas — and particularly about hydraulic fracturing, the process used to extract it (see Page 20).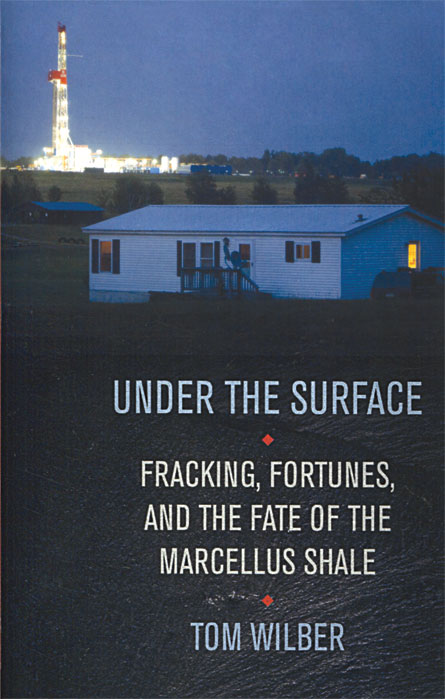 Wilber covered natural gas exploration as a reporter for the Binghamton, N.Y., Press & Sun-Bulletin and saw the Marcellus story unfold firsthand. From the first town meetings and land leases (some for $25 an acre: "I feel like we traded Manhattan for blankets and beads," says one landowner), Wilber evenhandedly reports the human side of drilling. Against the backdrop of the nation's energy future, global warming and economic woes, he tells stories of people's efforts to make sense of the boom happening around them. The residents are often land-rich and money-poor, and seeing the consequences of their decisions to work with or against gas companies is gripping.
Wilber includes voices from industry, local and state governments, activists and academics. He presents reams of information — and highlights where data are lacking or hard to find. For anyone who wants to learn some backstory on the fuel that keeps the lights on for an increasing number of U.S. homes, this book clearly presents the messy story.
Cornell Univ., 2012, 256 p., $27.95