People fully vaccinated against COVID-19 can socialize without masks, CDC says
Caution is still in order when visiting with unvaccinated people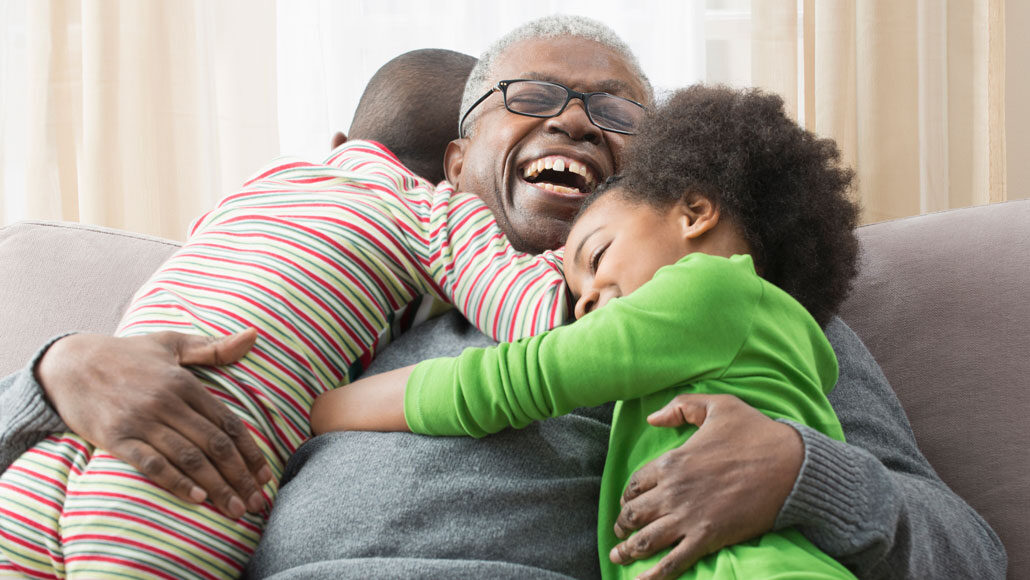 As the pace of coronavirus vaccinations picks up, normal life is looking tantalizingly in reach. Nearly a year after the World Health Organization declared the coronavirus outbreak a pandemic (SN: 3/11/20), and social distancing efforts sent billions of people into isolation, the U.S. Centers for Disease Control and Prevention is outlining some of the social perks to getting vaccinated.
Vaccinated friends can have dinner together in their homes without wearing masks or physical distancing, CDC director Rochelle Walensky said March 8 during a White House coronavirus briefing. "You can visit your grandparents if you have been vaccinated and they have been, too."
But vaccinated people still need to take precautions around the unvaccinated, especially those at high risk of getting severely ill from COVID-19, and group settings are still considered risky.
These guidelines are a first step toward letting people know what aspects of normal life can resume, Walensky said, but could change as new data become available. For instance, the guidelines could become more permissive as vaccination becomes more widespread and cases continue to fall. But if new coronavirus variants that can reinfect even people who have previously had COVID-19 take hold, restrictions might be reimposed.
The news comes as about 2 million coronavirus vaccine shots are being delivered into people's arms in the United States each day. As of March 8, 59 million adults in the United States have gotten at least one dose of a COVID-19 vaccine. Of those, 31 million people — 9.2 percent of the U.S. population — are fully vaccinated. That means it's been at least two weeks since they've gotten both doses of the Pfizer or Moderna vaccines or the single shot of the Johnson & Johnson vaccine.
Those numbers are "putting us on a strong path to eventually ending this pandemic," Walensky said.
While results from clinical trials have indicated that all of the vaccines protect against severe illness and death, there is still a small risk that vaccinated people might get mild or asymptomatic infections, which they might pass on to unvaccinated people, she said. Some data indicate that the Pfizer vaccine lowers the risk of infection and may reduce the risk of transmitting the virus to others (SN: 2/26/21; SN: 2/12/21), but definitive studies have yet to be completed. Other vaccines may also lower the risk of catching and passing along the virus, but there is less known about those shots.
Still, "as more Americans get vaccinated, a growing body of evidence tells us that there are some activities that fully vaccinated people can resume at low risk to themselves," Walensky said.
Fully vaccinated people can start visiting also vaccinated friends and family two weeks after their last jab. For these vaccinated groups, indoor gatherings sans masks or social distancing are OK, according to the new guidelines. Plus, those individuals don't need to quarantine if exposed to the coronavirus, as long as they don't have any COVID-19 symptoms.
It gets trickier when unvaccinated people are thrown into the mix, particularly those at high risk of severe illness or death — including those 65 and older and people with health conditions such as heart disease, diabetes or cancer that make them more vulnerable to complications, Walensky said. Socializing with unvaccinated high-risk individuals and their family members still isn't recommended.
But meet-ups among vaccinated people and people from one household who are unvaccinated but at low risk for becoming severely ill if infected with the coronavirus are fine.
Subscribe to Science News
Get great science journalism, from the most trusted source, delivered to your doorstep.
Vaccinated people should still avoid larger gatherings, including mask-less get-togethers with more than one unvaccinated household. Vaccinated individuals also shouldn't meet with someone who is unvaccinated and at high risk for severe COVID-19, or with a high-risk person's family members. In these scenarios, everyone should still wear a mask and keep their distance.
And while out in public, vaccinated people should still continue to wear well-fitting face masks and keep their distance from others (SN: 2/12/21). That helps further reduce the coronavirus's spread and protect others who haven't gotten shots yet. The CDC also still recommends putting off travel and staying home for now.