Reframing Scopes: Journalists, Scientists, and Lost Photographs from the Trial of the Century
Review by Amy Maxmen
Normal 0 false false false MicrosoftInternetExplorer4
Watson Davis clipped a short article out of a newspaper on May 7, 1925. John Scopes had been arrested for discussing evolution in a Tennessee public high school. In the Scopes trial, Davis saw an opportunity for his young nonprofit organization, Science Service, to prove its worth.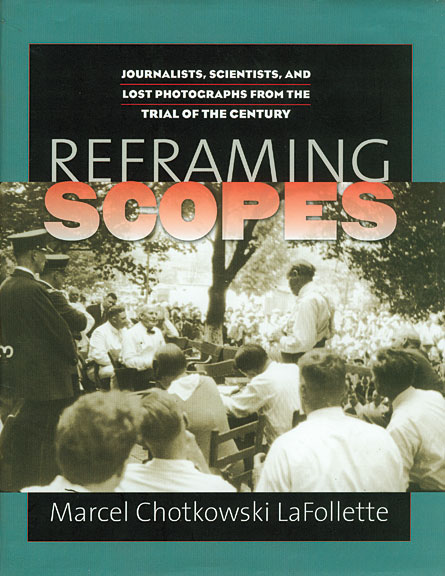 The Science Service Executive Committee agreed to give its reporters $1,000 to cover the trial. The committee also decided to reject neutrality, supporting the defense on the side of evolution. Davis and Frank Thone, the senior biology editor of Science Service's newsletters, acted as journalists as well as informal assistants to the defense, says historian LaFollette. They sought out top scientists to comment on the trial and lived among the scientists and biology teachers. Thone wrote: "All day and far into the night the rumble of scientific discussion and laughter issues forth from the Defense mansion, that pleasant old house … that has become the headquarters for the defenders of science, religion, and freedom."
Science News headlines, in your inbox
Headlines and summaries of the latest Science News articles, delivered to your email inbox every Thursday.
Thank you for signing up!
There was a problem signing you up.
Magazines and newspapers across the country ran columns published by Science Service, now Society for Science & the Public, publisher of Science News.
Rather than rehashing old stories from the trial, LaFollette uncovers unprocessed records and lost photographs from Science Service records stored in the Smithsonian's archives. She examines the role of the press in shaping the trial. She also reveals how different Davis and Thone were from others who sensationalized the trial or simply kept their distance.
Univ. Press of Kansas, 2008, 172 p., $45.