Rotavirus vaccine is proving its worth
Since vaccination became routine, U.S. children's hospitalizations for intestinal woes have dropped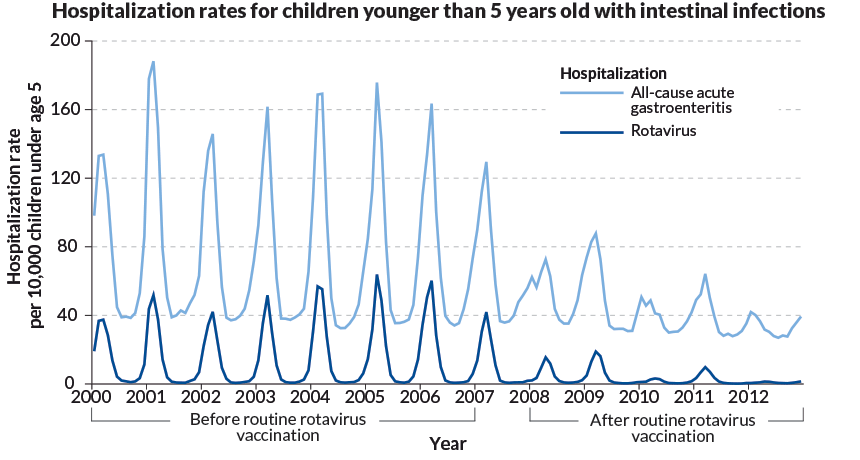 Rotavirus vaccination pays off — big time.
The United States began routinely vaccinating babies against the diarrhea-causing virus in 2006. Since then, the number of kids younger than 5 years old hospitalized for intestinal infections has plummeted. In 2012, the hospitalization rate for these children dropped to 45 percent of the prevaccine rate, researchers report in the June 9 JAMA.
As of 2013, about 73 percent of U.S. kids ages 19 to 35 months had received the recommended two- or three-dose rotavirus vaccine series.