For Halloween, Gory Details favorites and farewell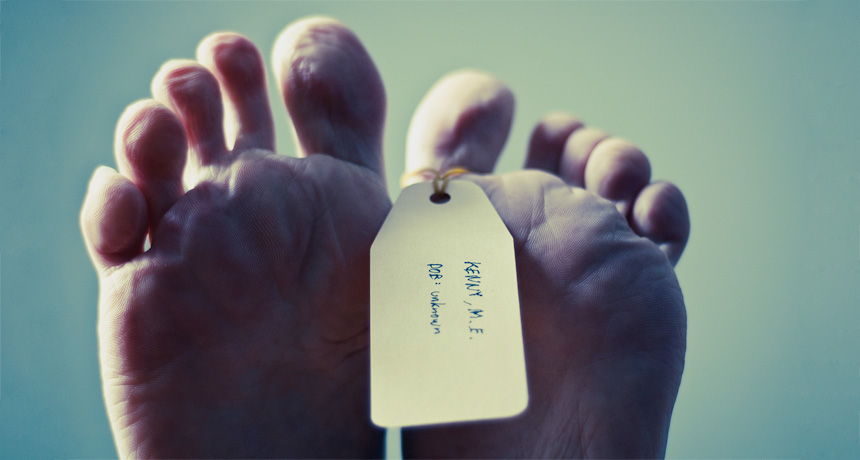 Halloween is a Gory Details goldmine. Each October, science writers find their e-mail inboxes stuffed with tips on the science of spiders, "zombies" and other creepy-crawlies. This year's holiday even brings the first-ever National Bat Week. (A fine move by chiropterologists — bat scientists — to involve the public in saving animals endangered by white-nose disease.)
So it's hard to leave much of the creepy fun to my fellow bloggers this Halloween. In July, just as I wrote my last Gory Details post at Science News, I accepted a job at National Geographic as their first online science editor. So this is my final post for Science News. While I plan to keep writing about the dark side of science, the details are still in the works. Stay tuned.
Meanwhile, I've found that spider stories rocket to the top of the web-traffic charts at National Geographic, too. Creepy thrills, it seems, are universal. For this Halloween, here's a roundup of a few of my favorite, and scariest, Gory Details posts.
Best zombie reference: Getting to know the real living dead
In this case, the living dead is the necrobiome, the waves of microbial life that take over a body after death. A great example of how much we still have to learn about the biology of death.
Kept me up at night: In a nuclear attack, there's no avoiding the brutal math
Here's a genuinely scary thought: What would you do in a nuclear attack? My look at how scientists calculate the odds of survival had me checking the Science News basement's viability as a nuclear shelter.
Subscribe to Science News
Get great science journalism, from the most trusted source, delivered to your doorstep.
Gory reality check: This is what happens when you pee in the pool
Even after I had begged colleagues to stop e-mailing me pee stories, I couldn't pass up the chance to debunk fears about the deadly mix of urine and chlorine.
Scary movies: The most (and least) realistic movie psychopaths ever
Apparently people can't get enough of psychopaths. This was the most popular Gory Details post ever, and even months after it was picked up by other blogs and websites, people kept commenting with their own opinions about real psychopath behavior.
That's just a sampling, but all the Gory Details posts have been a blast to write. Thank you to Science News for letting me turn a few stomachs, and I hope to keep shining light on those topics we too often leave unexplored.