Boas kill by cutting off blood flow, not airflow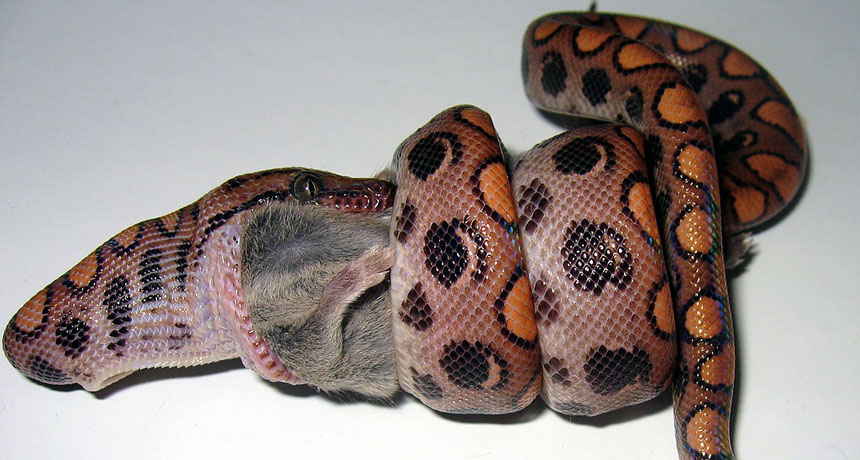 Suffocation seems to be too slow for boa constrictors. Instead, the snakes kill by cutting off their captive's blood flow. 
An experiment on living, anaesthetized rats showed that the rodents' blood flow slowed in a matter of seconds after the animal started to get squeezed by a boa. Loss of blood flow to the brain would make the animal pass out before losing the ability to breathe. That suggests that boa constrictors kill by cutting of blood flow, not airflow, researchers report July 22 in the Journal of Experimental Biology.